Filters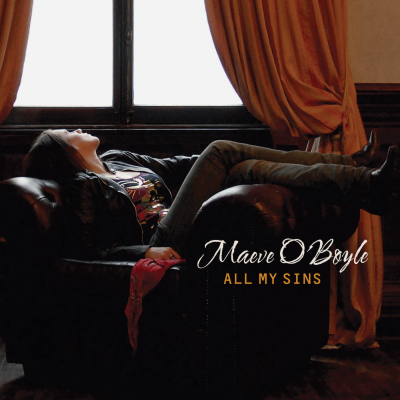 Inlay available for download
Booklet available for download
Old Greenwich Time

Composer(s)

Maeve O'Boyle, Ricky Ross

Maeve O'Boyle

Artist(s)

Maeve O'Boyle - vocals & acoustic guitars, Liam Bradley - drums & percussion, Laurence Cottle - bass, Stuart McCredie - electric & acoustic guitars, Calum Malcolm - pianos & organs, John McCusker - fiddle

Old Greenwich Time

$2.30

The Place You Became

Composer(s)

Maeve O'Boyle

Artist(s)

Maeve O'Boyle - vocals & acoustic guitars, Liam Bradley - drums & percussion, Laurence Cottle - bass, Stuart McCredie - electric & acoustic guitars, Calum Malcolm - pianos & organs, John McCusker - fiddle, Greg Barnes - organ

The Place You Became

$2.30

Facing Home

Composer(s)

Maeve O'Boyle

Artist(s)

Maeve O'Boyle - vocals & acoustic guitars, Liam Bradley - drums & percussion, Laurence Cottle - bass, Stuart McCredie - electric & acoustic guitars, Calum Malcolm - pianos & organs, John McCusker - fiddle

Facing Home

$2.30

Taxi

Composer(s)

Maeve O'Boyle

Artist(s)

Maeve O'Boyle - vocals & acoustic guitars, Liam Bradley - drums & percussion, Laurence Cottle - bass, Stuart McCredie - electric & acoustic guitars, Calum Malcolm - pianos & organs, John McCusker - fiddle

Taxi

$2.30

Swimming Upstream

Composer(s)

Maeve O'Boyle, Gordon Goudie, John McLaughlin

Artist(s)

Maeve O'Boyle - vocals & acoustic guitars, Liam Bradley - drums & percussion, Laurence Cottle - bass, Stuart McCredie - electric & acoustic guitars, Calum Malcolm - pianos & organs, John McCusker - fiddle, Cameron Malcolm - additional guitar

Swimming Upstream

$2.30

Butterfly

Composer(s)

Maeve O'Boyle

Artist(s)

Maeve O'Boyle - vocals & acoustic guitars, Liam Bradley - drums & percussion, Laurence Cottle - bass, Stuart McCredie - electric & acoustic guitars, Calum Malcolm - pianos & organs, John McCusker - fiddle

Butterfly

$2.30

Carnival Attraction

Composer(s)

Maeve O'Boyle, Gordon Goudie

Artist(s)

Maeve O'Boyle - vocals & acoustic guitars, Liam Bradley - drums & percussion, Laurence Cottle - bass, Stuart McCredie - electric & acoustic guitars, Calum Malcolm - pianos & organs, John McCusker - fiddle, Greg Barnes - organ

Carnival Attraction

$2.30

All My Sins

Composer(s)

Maeve O'Boyle, Gordon Goudie

Artist(s)

Maeve O'Boyle - vocals & acoustic guitars, Liam Bradley - drums & percussion, Laurence Cottle - bass, Stuart McCredie - electric & acoustic guitars, Calum Malcolm - pianos & organs, John McCusker - fiddle

All My Sins

$2.30

Romeo

Composer(s)

Maeve O'Boyle, Gordon Goudie

Artist(s)

Maeve O'Boyle - vocals & acoustic guitars, Liam Bradley - drums & percussion, Laurence Cottle - bass, Stuart McCredie - electric & acoustic guitars, Calum Malcolm - pianos & organs, John McCusker - fiddle

Romeo

$2.30

Pray It Never Happens

Composer(s)

Maeve O'Boyle, Gordon Goudie

Artist(s)

Maeve O'Boyle - vocals & acoustic guitars, Liam Bradley - drums & percussion, Laurence Cottle - bass, Stuart McCredie - electric & acoustic guitars, Calum Malcolm - pianos & organs, John McCusker - fiddle

Pray It Never Happens

$2.30
Total running time: 39 minutes.
Album information

All My Sins, the debut album from Glasgow's rising star Maeve O'Boyle, is a master class in melodic, folk-tinged pop and showcases Maeve's poignant, personal and deeply meaningful self-penned songs.

Maeve O'Boyle's  unique blend of melodic pop, folk and rock won the acclaim of many established musicians and the press upon its release. Contributors on All My Sins include: legendary Blue Nile producer Calum Malcolm; Ricky Ross (Deacon Blue, James Blunt); Gordon Goudie (Echo and the Bunnymen); John McLaughlin (Busted, Westlife, Shane MacGowan); Francis Macdonald (Teenage Fanclub, BMX Bandits) John McCusker (Kate Rusby, Roddy Woomble, Transatlantic Sessions).

All My Sins demonstrates Maeve's flair for penning intelligent, captivating songs whilst her natural lyricism and exceptional voice suggest maturity beyond her 21 years. 
Related Artists
Reviews