Filters
Despite The Snow (Digital Deluxe Version)
Despite The Snow (Digital Deluxe Version)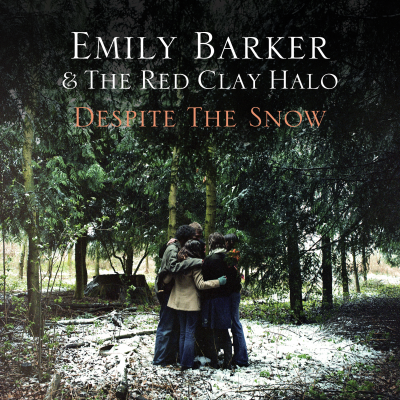 Inlay available for download
Booklet available for download
Nostalgia

Artist(s)

Emily Barker and The Red Clay Halo

Nostalgia

$2.30

All Love Knows

Artist(s)

Emily Barker and The Red Clay Halo

All Love Knows

$2.30

Disappear

Artist(s)

Emily Barker and The Red Clay Halo

Disappear

$2.30

If It's All Night Long

Composer(s)

Miles Pratcher, Bob Pratcher

Artist(s)

Emily Barker and The Red Clay Halo

If It's All Night Long

$2.30

Bloated, Blistered, Aching Heart

Artist(s)

Emily Barker and The Red Clay Halo

Bloated, Blistered, Aching Heart

$2.30

Bright Phoebus

Composer(s)

Mike Waterson

Artist(s)

Emily Barker and The Red Clay Halo

Bright Phoebus

$2.30

Storm In A Teacup

Artist(s)

Emily Barker and The Red Clay Halo

Storm In A Teacup

$2.30

The Greenway

Artist(s)

Emily Barker and The Red Clay Halo

The Greenway

$2.30

Sideline

Artist(s)

Emily Barker and The Red Clay Halo

Sideline

$2.30

Breath

Artist(s)

Emily Barker and The Red Clay Halo

Breath

$2.30

Serendipity

Artist(s)

Emily Barker and The Red Clay Halo

Serendipity

$2.30

Oh Journey

Artist(s)

Emily Barker and The Red Clay Halo

Oh Journey

$2.30

Despite The Snow

Artist(s)

Emily Barker and The Red Clay Halo

Despite The Snow

$2.30

Nostalgia ('Wallander' Version)

Artist(s)

Emily Barker and The Red Clay Halo

Nostalgia ('Wallander' Version)

$2.30

Disappear (Alternate Version)

Artist(s)

Emily Barker and The Red Clay Halo

Disappear (Alternate Version)

$2.30

Oh Journey (Alternate Version)

Artist(s)

Emily Barker and The Red Clay Halo

Oh Journey (Alternate Version)

$2.30
Total running time: 54 minutes.
Album information

Despite The Snow is the second studio album by Anglo-Australian quartet Emily Barker & The Red Clay Halo. Despite The Snow includes the song 'Nostalgia', the theme tune from the award-winning soundtrack of BBC TV drama Wallander. 

Despite The Snow, the 2009 album by Emily Barker and The Red Clay Halo, has been re-mastered and re-issued on Linn with three bonus tracks including alternate versions of both 'Disappear' and 'Oh Journey'.  Emily's award-winning song 'Nostalgia', the theme music for the acclaimed BBC TV show Wallander, appears for the first time in both its original and bonus TV versions.

Despite The Snow was recorded live in just four days and the spontaneity of the performances is reflected in the simplicity of the production which showcases Emily's gorgeous voice and sharply observed lyrics.  Critically acclaimed upon its release Despite The Snow garnered several four star reviews and prompted The Times to declare: "The hills have yet to be emptied of gold if you know where to look."

NB: Studio Master quality of tracks 14, 15 & 16 are of the format 44.1kHz/ 24bit.



 
Related Artists
Reviews