Filters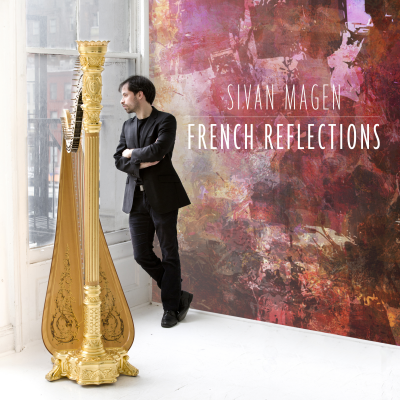 Inlay available for download
Booklet available for download
Une chatelaine en sa tour, Op. 110

Composer(s)

Gabriel Faure

Artist(s)

Sivan Magen - Harp

Une chatelaine en sa tour, Op. 110

$2.30

Divertissements, No. 1: A la Francaise

Artist(s)

Sivan Magen - Harp

Divertissements, No. 1: A la Francaise

$2.30

Divertissements, No. 2: A l'Espagnole

Artist(s)

Sivan Magen - Harp

Divertissements, No. 2: A l'Espagnole

$2.30

Esstal

Composer(s)

Philippe Schoeller

Artist(s)

Sivan Magen - Harp

Esstal

$2.30

Sonatine, Op. 30: Allegrement

Composer(s)

Marcel Lucien Tournier

Artist(s)

Sivan Magen - Harp

Sonatine, Op. 30: Allegrement

$2.30

Sonatine, Op. 30: Calme et expressif

Composer(s)

Marcel Lucien Tournier

Artist(s)

Sivan Magen - Harp

Sonatine, Op. 30: Calme et expressif

$2.30

Sonatine, Op. 30: Fievreusement

Composer(s)

Marcel Lucien Tournier

Artist(s)

Sivan Magen - Harp

Sonatine, Op. 30: Fievreusement

$2.30

Estampes, No. 2: La soiree dans Grenade (arr. For harp)

Composer(s)

Claude Debussy

Artist(s)

Sivan Magen - Harp

Estampes, No. 2: La soiree dans Grenade (arr. For harp)

$2.30

Estampes, No. 3: Jardins sous la pluie (arr. For harp)

Composer(s)

Claude Debussy

Artist(s)

Sivan Magen - Harp

Estampes, No. 3: Jardins sous la pluie (arr. For harp)

$2.30

Tocar

Composer(s)

Bruno Mantovani

Artist(s)

Sivan Magen - Harp

Tocar

$3.40

Impromptu, Op. 86

Composer(s)

Gabriel Faure

Artist(s)

Sivan Magen - Harp

Impromptu, Op. 86

$3.40
Total running time: 61 minutes.
Album information

For his second recital harpist Sivan Magen performs some of the greatest French masterpieces written for harp at the turn of the last two centuries.

Since the 1900s French composers have advanced the harp to new levels of virtuosity and expression, with growing technical demands.

Caplet's Divertissements features some of the most unique and perfectly executed writing in the harp's entire literature; great technical poise is required to deliver the bold pedal glissandi. Tournier and Debussy established the harp as a crucial exponent of the dreamy impressionist style; its colours and sonority are key.

A century later Mantovani utilises a breath-taking spectrum of attacks and techniques: furious scalic motives, nail sounds, bisbigliandi, and sudden, shrill fortes which makes Tocar a testament to the harp's more virile characteristics. Schoeller's Esstal is in sharp contrast; its delicate figurations create a more peaceful mood and demonstrate another side to this versatile instrument.

The programme closes with Fauré's Impromptu which makes use of harmonics, glissandi, cross fingerings and rich arpeggios. 
Related Artists
Reviews