Filters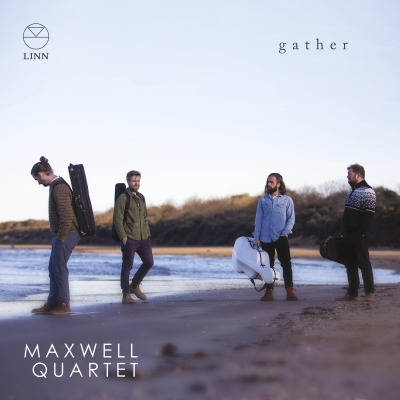 Inlay available for download
Inchcolm Antiphons: Os Mutorum

Composer(s)

Maxwell Quartet

Artist(s)

Maxwell Quartet

Inchcolm Antiphons: Os Mutorum

$2.85

Fisherrow / Noose & The Gillies

Composer(s)

Maxwell Quartet

Artist(s)

Maxwell Quartet

Fisherrow / Noose & The Gillies

$2.85

Meg McRae / Father John MacMillan of Barra

Composer(s)

Maxwell Quartet

Artist(s)

Maxwell Quartet

Meg McRae / Father John MacMillan of Barra

$2.85

Cill Mhuire

Composer(s)

Maxwell Quartet

Artist(s)

Maxwell Quartet

Cill Mhuire

$2.85

McIntosh's Lament / Auld Foula / Oot and In Da Harbour

Composer(s)

Maxwell Quartet

Artist(s)

Maxwell Quartet

McIntosh's Lament / Auld Foula / Oot and In Da Harbour

$2.85

Haripol

Composer(s)

Maxwell Quartet

Artist(s)

Maxwell Quartet

Haripol

$2.85
Total running time: 26 minutes.
Album information

Having previously juxtaposed traditional Scottish folk music with Haydn String Quartets to great acclaim, Gather is the first recording solely dedicated to celebrating the music of the Maxwells' homeland.

Gather is a musical foraging project from the Maxwell Quartet which brings together different strands of Scottish traditional music into new compositions for string quartet. Featuring music from 1200 to the present day, including the ancient celtic plainchant of the Inchcolm Antiphoner, fishermens' songs, pipe marches from the Western Isles, and Shetland Reels, the album is an atmospheric reworking of traditional music brought to life by the Maxwells' uniquely natural and unaffected playing style.
Related Artists