Filters
It's Time: Royal Academy of Music Bicentenary Series
It's Time: Royal Academy of Music Bicentenary Series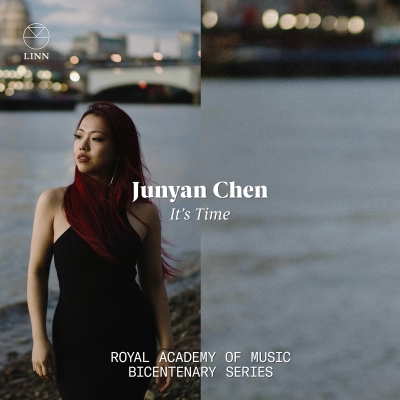 Inlay available for download
Booklet available for download
Piano Etude No. 5 "Toccata"

Piano Etude No. 5 "Toccata"

$2.75

Piano Sonata: I. Allegro

Composer(s)

Sofia Gubaidulina

Piano Sonata: I. Allegro

$5.00

Piano Sonata: II. Adagio

Composer(s)

Sofia Gubaidulina

Piano Sonata: II. Adagio

$2.75

Piano Sonata: III. Allegretto

Composer(s)

Sofia Gubaidulina

Piano Sonata: III. Allegretto

$2.75

It's Time

Composer(s)

Eleanor Alberga

It's Time

$5.00
Total running time: 46 minutes.
Album information

As a pianist growing up in Shanghai, Junyan Chen played a significant amount of works by Chinese composers, which led her to strongly identify with living composers who explored their cultural identity through music.

The four composers presented here brilliantly absorb other genres and art forms, reflecting their lives: the Turkish folk ballad, jazz, Russian poetry and African dance. Fazil Say's Black Earth and Eleanor Alberga's It's Time both draw on their heritage, weaving together improvisation and complex rhythms. Sofia Gubaidulina's mighty Piano Sonata is brimming with jazz and Russian Orthodox music. Unsuk Chin's Piano Etude No. 5 is characterized with colourful and imaginative harmony using the overtone series, whole-tone collections and extremely complex rhythmic writing.

Junyan Chen is one of the exceptional artists, including Liam Bonthrone, Charlie Lovell-Jones, Aidan Mikdad and Edvard Pogossian, who are the recipients of the Academy's Bicentenary Scholarships scheme for 2021/22.
Related Artists
Reviews