Filters
Jenkins: Six-Part Consorts
Jenkins: Six-Part Consorts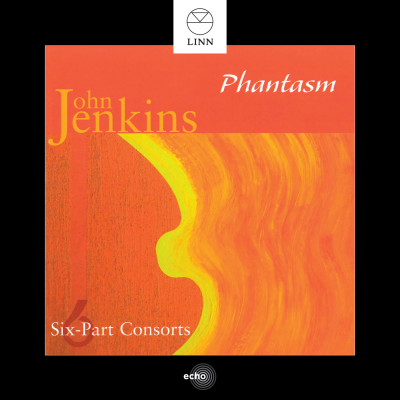 Inlay available for download
Booklet available for download
Total running time: 66 minutes.
Album information

The award-winning viol consort explores the sonorous beauty of John Jenkins; one of the most refined and accomplished composers of the seventeenth century.

Despite an addiction to the densest counterpoint Jenkins achieves a remarkable clarity of expression; like Lawes and Dowland, Jenkins is a consummate consort writer, his music echoing his evident enjoyment of companiable music-making.

"There isn't a dull moment" comments director Laurence Dreyfus; "the wide-ranging treble parts constantly vie for ascendancy, the fervent tenors compete in companionable rivalry, and even the usually lethargic basses engage in surprisingly athletic jumps and lithe leaps." 

Phantasm's recordings of Jenkins' music have been highly praised: Six-Part Consorts was named 'Album of the Week' in two national newspapers and Five-Part Consorts was a Finalist at the 2007 Gramophone Awards.

Phantasm is joined for this recording by Emilia Benjamin and Mikko Perkola.
Related Artists
Reviews