Filters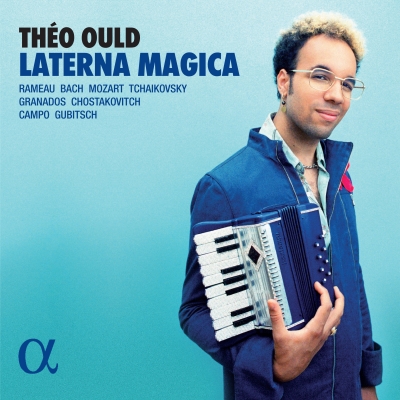 Inlay available for download
Booklet available for download
Suite in A Minor, RCT 5: VII. Gavotte et six doubles

Composer(s)

Jean-Philippe Rameau

Suite in A Minor, RCT 5: VII. Gavotte et six doubles

$2.30

Partita in E Minor, BWV 830: I. Toccata

Composer(s)

Johann Sebastian Bach

Partita in E Minor, BWV 830: I. Toccata

$2.30

À ce train-là

Composer(s)

Tomás Gubitsch

À ce train-là

$2.30

Violin Sonata No. 21 in E Minor, K. 304: II. Tempo di minuetto

Composer(s)

Wolfgang Amadeus Mozart

Artist(s)

Luka Faulisi

Théo Ould

Violin Sonata No. 21 in E Minor, K. 304: II. Tempo di minuetto

$2.30

Pagamania !

Artist(s)

Théo Ould

Natalija Stankovic

Yoko Yamada

Amine Soufari

Jean Philippe Grégoire

Pagamania !

$2.30

Au bord du Nahuel Huapi

Composer(s)

Tomás Gubitsch

Au bord du Nahuel Huapi

$2.30

Romance, Op. 5

Composer(s)

Pyotr Ilyich Tchaikovsky

Romance, Op. 5

$2.30

Cello Sonata in D Minor, Op. 40: IV. Allegro

Composer(s)

Dmitri Shostakovich

Artist(s)

Lisa Strauss

Théo Ould

Cello Sonata in D Minor, Op. 40: IV. Allegro

$2.30

Tango tangent

Composer(s)

Tomás Gubitsch

Tango tangent

$2.30

12 Danzas españolas: No. 2, Oriental

Composer(s)

Enrique Granados

12 Danzas españolas: No. 2, Oriental

$2.30

Violin Partita No. 2 in D Minor, BWV 1004: V. Chaconne

Composer(s)

Johann Sebastian Bach

Violin Partita No. 2 in D Minor, BWV 1004: V. Chaconne

$4.60
Total running time: 69 minutes.
Album information

On Laterna Magica, Théo Ould blends the Baroque music of Bach and Rameau with melancholy melodies by Granados and Tchaikovsky, before moving on to the contemporary repertory with Campo and Gubitsch (including three new pieces for accordion and electronics).

At just twenty-five years old, Théo Ould sees musical expression as a total art form, and explores all the possibilities of his instrument, the accordion, which he champions with great pride: 'When I entered the conservatoire and held the instrument in my hands, I was fascinated by the sound as much as the object itself, halfway between a typewriter and an extra-terrestrial contraption: a "playing machine" in every sense of the word. . . . I also discovered what its sound was like and what you could do with it. I learnt what stops that sound from expanding and how to use my whole body as a soundbox.'

For this recording, Théo is joined by two guests, cellist Lisa Strauss (for the finale of Shostakovich's Sonata for cello and piano) and violinist Luka Faulisi (for the finale of Mozart's Sonata for violin and keyboard in E minor, K304).
Related Artists