Filters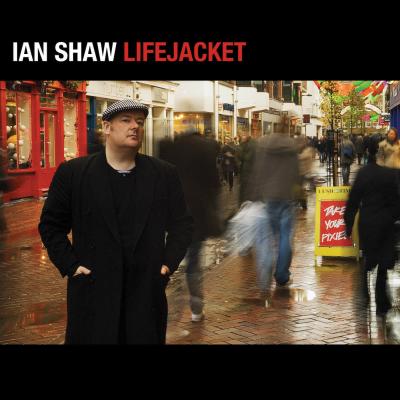 Inlay available for download
Booklet available for download
Love at First Tequila

Composer(s)

Ian Shaw, David Preston

Artist(s)

Ian Shaw - vocals

Ian Shaw -piano, David Preston -guitars,Thad Kelly - basses, Mark Fletcher - drums, Thebe Lipere - percussion

Julian Siegel - saxophone

Love at First Tequila

$2.30

Lifejacket

Composer(s)

Ian Shaw, David Preston

Artist(s)

Ian Shaw - vocals

Ian Shaw -piano, David Preston -guitars,Thad Kelly - basses, Mark Fletcher - drums, Thebe Lipere - percussion

Lifejacket

$2.30

She's Loaded

Composer(s)

Ian Shaw, David Preston

Artist(s)

Ian Shaw - vocals

Ian Shaw -piano, David Preston -guitars,Thad Kelly - basses, Mark Fletcher - drums, Thebe Lipere - percussion

She's Loaded

$2.30

A Good and Simple Man

Composer(s)

Ian Shaw, David Preston

Artist(s)

Ian Shaw - vocals

Ian Shaw -piano, David Preston -guitars,Thad Kelly - basses, Mark Fletcher - drums, Thebe Lipere - percussion

A Good and Simple Man

$2.30

Glue

Composer(s)

Ian Shaw, David Preston

Artist(s)

Ian Shaw - vocals

Ian Shaw -piano, David Preston -guitars,Thad Kelly - basses, Mark Fletcher - drums, Thebe Lipere - percussion

Glue

$2.30

Forty-two

Artist(s)

Ian Shaw - vocals

Ian Shaw -piano, David Preston -guitars,Thad Kelly - basses, Mark Fletcher - drums, Thebe Lipere - percussion

Liane Carroll - vocals

Forty-two

$2.30

Northop Road

Composer(s)

Ian Shaw, David Preston

Artist(s)

Ian Shaw - vocals

Ian Shaw -piano, David Preston -guitars,Thad Kelly - basses, Mark Fletcher - drums, Thebe Lipere - percussion

Northop Road

$2.30

Pamela

Composer(s)

Ian Shaw, David Preston

Artist(s)

Ian Shaw - vocals

Ian Shaw -piano, David Preston -guitars,Thad Kelly - basses, Mark Fletcher - drums, Thebe Lipere - percussion

Pamela

$2.30

I Want to Live in Paris

Composer(s)

Ian Shaw, David Preston

Artist(s)

Ian Shaw - vocals

Ian Shaw -piano, David Preston -guitars,Thad Kelly - basses, Mark Fletcher - drums, Thebe Lipere - percussion

I Want to Live in Paris

$2.30

Hiraeth

Composer(s)

Ian Shaw, David Preston

Artist(s)

Ian Shaw - vocals

Ian Shaw -piano, David Preston -guitars,Thad Kelly - basses, Mark Fletcher - drums, Thebe Lipere - percussion

Hiraeth

$2.30

My Safest Place

Composer(s)

Ian Shaw, David Preston

Artist(s)

Ian Shaw - vocals

Ian Shaw -piano, David Preston -guitars,Thad Kelly - basses, Mark Fletcher - drums, Thebe Lipere - percussion

My Safest Place

$2.30

Letter from a Dead Soldier

Artist(s)

Ian Shaw - vocals

Ian Shaw -piano, David Preston -guitars,Thad Kelly - basses, Mark Fletcher - drums, Thebe Lipere - percussion

Letter from a Dead Soldier

$2.30

Flowers

Composer(s)

Rozz Williams

Artist(s)

Ian Shaw - vocals

Ian Shaw -piano, David Preston -guitars,Thad Kelly - basses, Mark Fletcher - drums, Thebe Lipere - percussion

Gabriella Swallow - cello

Flowers

$2.30
Total running time: 52 minutes.
Album information

Ian Shaw fulfils his life ambition to release an album of originals in Lifejacket.

Ian has been interpreting the great songwriters for most of his career, from Harold Arlen to Fran Landesman, David Bowie to Thom Yorke, then more recently Joni Mitchell, on his highly acclaimed collection, Drawn To All Things. A review of this album posed the question; "isn't it time Shaw unlocked his own diary?"

Lifejacket is an album of highly personal stories and observations, mixing in Ian's love of jazz, folk and classical music. (It is called Lifejacket because of all the pressures to stay afloat in life.) Lifejacket questions the unsteady passage from young man to middle-aged child. Together with co-writer David Preston, Ian explores with humour the themes of drinking, growing older and love; with poignancy the heartache of war; plus a moving tribute to his father: 'A good and simple man'. Songs include 'Forty-Two', a duet with award-winning singer, Liane Carroll, 'Love At First Tequila' - a 'Mack The Knife' for modern-day London which features the 2007 BBC Best Instrumentalist, Julian Siegel, on sax, and a stunning reworking of Rozz Williams' 'Flowers', featuring cellist, Gabriella Swallow.

Lifejacket cements Shaw's skills as a consummate jazz performer and vocalist, and showcases his hitherto little known talents as an accomplished songwriter.
Related Artists
Reviews