Filters
Ravel & Shostakovich: Piano Trios
Ravel & Shostakovich: Piano Trios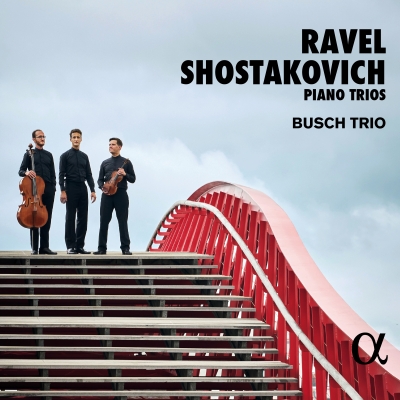 Inlay available for download
Booklet available for download
Piano Trio, M. 67: I. Modéré

Composer(s)

Maurice Ravel

Piano Trio, M. 67: I. Modéré

$3.50

Piano Trio, M. 67: II. Pantoum. Assez vif

Composer(s)

Maurice Ravel

Piano Trio, M. 67: II. Pantoum. Assez vif

$2.30

Piano Trio, M. 67: III. Passacaille. Très large

Composer(s)

Maurice Ravel

Piano Trio, M. 67: III. Passacaille. Très large

$3.50

Piano Trio, M. 67: IV. Final. Animé

Composer(s)

Maurice Ravel

Piano Trio, M. 67: IV. Final. Animé

$2.30

Piano Trio No. 2, Op. 67: I. Andante. Moderato

Composer(s)

Dmitri Shostakovich

Piano Trio No. 2, Op. 67: I. Andante. Moderato

$2.30

Piano Trio No. 2, Op. 67: II. Allegro con brio

Composer(s)

Dmitri Shostakovich

Piano Trio No. 2, Op. 67: II. Allegro con brio

$2.30

Piano Trio No. 2, Op. 67: III. Largo

Composer(s)

Dmitri Shostakovich

Piano Trio No. 2, Op. 67: III. Largo

$2.30

Piano Trio No. 2, Op. 67: IV. Allegretto - Adagio

Composer(s)

Dmitri Shostakovich

Piano Trio No. 2, Op. 67: IV. Allegretto - Adagio

$3.50
Total running time: 51 minutes.
Album information

The Busch Trio brings together two heart-rending works: Ravel's Piano Trio M67 and Shostakovich's Piano Trio No.2, op.67. 

Ravel composed his Piano Trio M67 just before enlisting voluntarily in the First World War. Inspired by the Basque country and its zortziko dance, the Trio ends with a sombre, almost anguished fourth movement. A mood inspired by the impending war? In his Piano Trio No.2, op.67, Shostakovich too is affected by the horrors of war and the death of a close friend. For the first time in the Russian composer's output, we hear a Jewish theme, a danse macabre echoing the terrible events of the time. Another point in common between the two works is that both include a passacaglia. For the Busch Trio, it was self-evident that these two works should be brought together on the same album.
Related Artists