Filters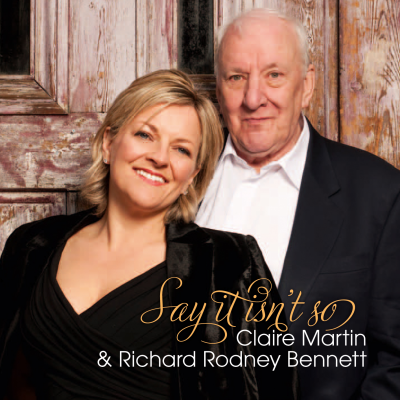 Inlay available for download
Booklet available for download
Steppin' Out

Composer(s)

Irving Berlin

Artist(s)

Claire Martin and Richard Rodney Bennett

Steppin' Out

$2.30

Change Partners

Composer(s)

Irving Berlin

Artist(s)

Claire Martin and Richard Rodney Bennett

Change Partners

$2.30

Get Thee Behind Me Satan/I Got Lost in His Arms

Composer(s)

Irving Berlin

Artist(s)

Claire Martin and Richard Rodney Bennett

Get Thee Behind Me Satan/I Got Lost in His Arms

$2.30

He Ain't Got Rhythm

Composer(s)

Irving Berlin

Artist(s)

Claire Martin and Richard Rodney Bennett

He Ain't Got Rhythm

$2.30

Love You Didn't Do Right By Me

Composer(s)

Irving Berlin

Artist(s)

Claire Martin and Richard Rodney Bennett

Love You Didn't Do Right By Me

$2.30

How Deep is the Ocean

Composer(s)

Irving Berlin

Artist(s)

Claire Martin and Richard Rodney Bennett

How Deep is the Ocean

$2.30

Lonely Heart

Composer(s)

Irving Berlin

Artist(s)

Claire Martin and Richard Rodney Bennett

Lonely Heart

$2.30

Shakin' the Blues Away/Blue Skies

Composer(s)

Irving Berlin

Artist(s)

Claire Martin and Richard Rodney Bennett

Shakin' the Blues Away/Blue Skies

$2.30

Better Luck Next Time

Composer(s)

Irving Berlin

Artist(s)

Claire Martin and Richard Rodney Bennett

Better Luck Next Time

$2.30

Say It Isn't So

Composer(s)

Irving Berlin

Artist(s)

Claire Martin and Richard Rodney Bennett

Say It Isn't So

$2.30

What'll I Do?

Composer(s)

Irving Berlin

Artist(s)

Claire Martin and Richard Rodney Bennett

What'll I Do?

$2.30

Waiting at the End of the Road

Composer(s)

Irving Berlin

Artist(s)

Claire Martin and Richard Rodney Bennett

Waiting at the End of the Road

$2.30
Total running time: 36 minutes.
Album information

Say It Isn't So is a joyful celebration; both of the impeccably crafted songs of Irving Berlin and of the unique partnership between two seasoned performers at the top of their game: Claire Martin and the late Richard Rodney Bennett. 

Lifelong friends on and off stage, Martin and Bennett recorded three studio albums and enjoyed acclaimed concert performances in a collaboration that flourished over two decades. Recorded in New York, Say It Isn't So is their last recording together and one of which Claire is immensely proud. Bennett's skilful arrangements highlight why Berlin was widely considered one of the greatest songwriters of all time and brilliantly showcase Claire's assured and expressive voice.

The Telegraph named it as One of 'The 10 Best Albums of 2013'.
Related Artists
Reviews