Filters
Suspended (Live at Flagey)
Suspended (Live at Flagey)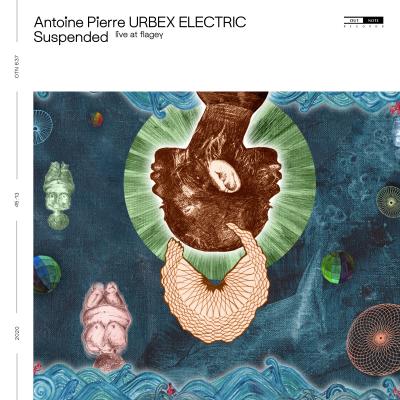 Inlay available for download
Booklet available for download
Steam

Composer(s)

Antoine Pierre

Artist(s)

Antoine Pierre

Urbex Electric

Steam

$2.30

Obsession

Composer(s)

Antoine Pierre

Artist(s)

Antoine Pierre

Urbex Electric

Obsession

$3.40

Abstract:Peace

Composer(s)

Antoine Pierre

Artist(s)

Antoine Pierre

Urbex Electric

Abstract:Peace

$2.30

What U Expect!

Composer(s)

Antoine Pierre

Artist(s)

Antoine Pierre

Urbex Electric

What U Expect!

$3.40

Abstract:Tide

Composer(s)

Antoine Pierre

Artist(s)

Antoine Pierre

Urbex Electric

Abstract:Tide

$2.30

Feather

Composer(s)

Antoine Pierre

Artist(s)

Antoine Pierre

Urbex Electric

Feather

$2.30

You Nod But You Ain't

Composer(s)

Antoine Pierre

Artist(s)

Antoine Pierre

Urbex Electric

You Nod But You Ain't

$2.30

Drums Take Over

Composer(s)

Antoine Pierre

Artist(s)

Antoine Pierre

Urbex Electric

Drums Take Over

$2.30

Sound Barrier

Composer(s)

Antoine Pierre

Artist(s)

Antoine Pierre

Urbex Electric

Sound Barrier

$2.30
Total running time: 45 minutes.
Album information

Suspended is Urbex's third album, but also the first live recording of this adventurous group formed five years ago. 

With tracks written by Antoine Pierre (TaxiWars, Philip Catherine, Joshua Redman, Jacky Terrasson etc.), the sextet's leader, who has drawn his inspiration from the electronic period of Miles Davis, with the album Bitches Brew as his inspiration. The recording was made in the outstanding acoustics of the famous Studio 4 at Flagey (Brussels) during the first public presentation of this new creation. The result is imbued with a powerful groove that leads, by way of an eruption of sound and energy, to a kind of trance.

Since its formation in 2015, Urbex has played in the most prestigious jazz venues and released two critically acclaimed albums that were awarded 'CHOC' in Jazz Magazine, 'Indispensable' in Jazz News, 'MUST TSF Jazz' and an Octave de la Musique 2018.
Related Artists
Reviews