Filters
Ward: Fantasies & Verse Anthems
Ward: Fantasies & Verse Anthems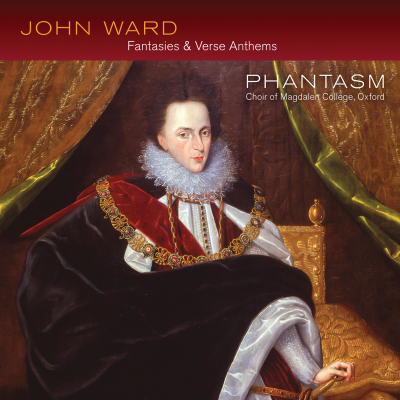 Inlay available for download
Booklet available for download
Fantasia 2 a4 (VDGS 22)

$2.30

Praise the Lord, O my soul

Artist(s)

Phantasm

The Choir of Magdalen College, Oxford

Praise the Lord, O my soul

$3.40

Fantasia 5 a4 (VDGS 25)

$2.30

Mount up, my soul

Artist(s)

Phantasm

The Choir of Magdalen College, Oxford

Mount up, my soul

$3.40

Fantasia 1 a4 (VDGS 21)

$2.30

Down, caitiff wretch (Part 1)

Artist(s)

Phantasm

The Choir of Magdalen College, Oxford

Down, caitiff wretch (Part 1)

$2.30

Prayer is an endless chain (Part 2)

Artist(s)

Phantasm

The Choir of Magdalen College, Oxford

Prayer is an endless chain (Part 2)

$2.30

Fantasia 3 a4 (VDGS 23)

$2.30

How long wilt thou forget me, O Lord

Artist(s)

Phantasm

The Choir of Magdalen College, Oxford

How long wilt thou forget me, O Lord

$2.30

Fantasia 4 a4 (VDGS 24)

$2.30

Let God Arise

Artist(s)

Phantasm

The Choir of Magdalen College, Oxford

Let God Arise

$2.30

Fantasia 6 a4 (VDGS 26)

$2.30

This is a joyful, happy holy day

Artist(s)

Phantasm

The Choir of Magdalen College, Oxford

This is a joyful, happy holy day

$2.30
Total running time: 59 minutes.
Album information

Featuring ambitious and accomplished music for voices and viols, Ward: Fantasies & Verse Anthems offers a privileged glimpse of a special moment in English music history.

The four-part viol fantasies complement Phantasm's previous recording of Ward's five- and six-part works and show an equally fluent and skilful style exemplifying Jacobean consort fantasy at its best. The Choir of Magdalen College, Oxford directed by Daniel Hyde, join Phantasm to perform Ward's verse anthems which contain an ever-shifting kaleidoscope of textures and generous word painting amidst a polyphonic swirl of viols. Phantasm are also joined by Emily Ashton and Christopher Terepin for this performance.

This recording is a fitting tribute to John Ward, whose efforts have been rediscovered in our own time and whose mellifluous music deserves a closer look. Phantasm's illustrious recording career has resulted in the viol consort being repeatedly recognized at the Gramophone Awards with two Awards and several 'Finalist' nods to its name.

Phantasm's debut on Linn, Ward: Consort music for five and six viols was named a 'Choice' recording by BBC Music Magazine whilst also receiving many five- and four-star reviews.
Related Artists
Reviews