Filters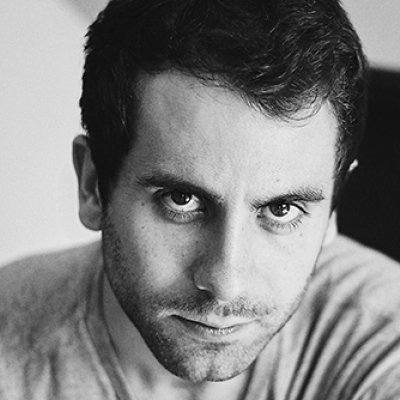 Concert pianist, improviser and composer Camille El Bacha began piano studies at the age of eight. Fascinated by the idea of a journey through different styles, he also places his classical training at the service of the French song repertoire as well as world music and electronic music, notably in his project 'Leone Jadis'.
Biography

Trained in turn by Edda Erlendsdóttir, Romano Pallottini, Olivier Gardon and Billy Eidi, he developed his own musical language in Jean-François Zygel's improvisation class at the Paris Conservatoire. Graduating with a piano diploma and a master's degree in improvisation, he was also awarded prizes for harmony and analysis after courses at the Conservatoire with Fabien Waksmann and Yves Balmer.

Camille El Bacha has appeared at the Chopin Festival at the Parc de Bagatelle in Paris, Le Monde Festival at the Théâtre des Bouffes du Nord, 'La Semaine du Son' at Flagey, Brussels, and the Piano Passion Festival at the Opéra de Saint-Étienne, among many others. He is also highly in demand as a cinema pianist, notably at the Fondation Jérôme Seydoux-Pathé, and at the Cinémathèque Française.

His experience as a film music composer has also led to collaborations with Arte, France Télévision, and more recently with contemporary French cinema productions.