Filters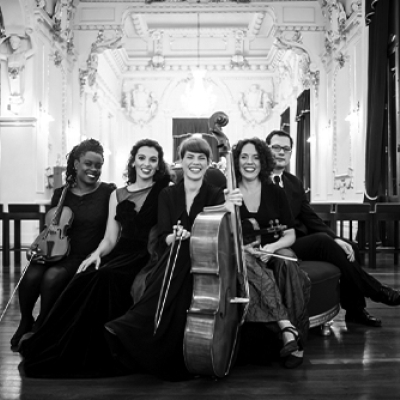 Bonne Corde is an early music ensemble that dedicates itself primarily to the cello repertoire of the 18th century, regularly highlighting works of Portuguese composers. Founded by cellist Diana Vinagre, it brings together a group of musicians with a shared passion of rediscovering repertoire from a historically-informed perspective.
Biography

Following Diana's doctoral research on the role of the cello as a solo obbligato instrument in vocal music - specifically Portuguese repertoire at the threshold of the 19th century - Ensemble Bonne Corde has directed its attention to the recovery of vocal works in which new textures are explored through the use of bass instruments. In this context, the group has presented the modern première of several 18th century composers.

Among the upcoming projects we highlight the recordings for the label Ramée of the complete Lamentations for the Holy Week by Joseph-Hector Fiocco, coming out in November 2022, and António Pereira da Costa's Concerti grossi, with the support of the Ministry of Culture of Portugal and GDA Foundation, to be released in the Spring 2023.
Reviews