Filters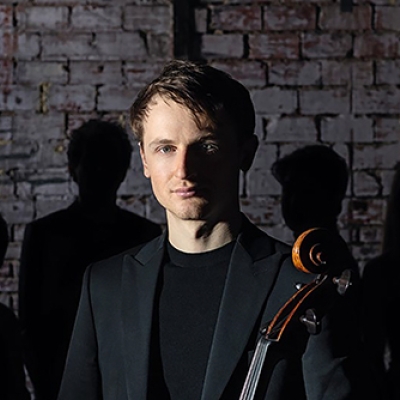 As the 2019 "ADAMI Classical Revelation", Jérémy Garbarg embodies the new generation of the French cello school. In April 2021, he joins the Arod Quartet with whom he performs in the most prestigious venues around the world.
Biography

As a cellist, Jérémy Garbarg was awarded 3rd Prize and Public Prize in the international competitions Brahms (Austria) and Viña del Mar (Chile). He won First Prizes with the Duo Consonance at the International Competition of the Societa Umanitaria in Milan and at the Belgium Cello Society Competition in Brussels. He is also a laureate of the Banque Populaire Foundation. 

His playing, described as "overwhelming and generous", leads him to perform regularly in France and abroad. He appears in the following medias : Medici.tv, Dakapp, France Musique, France 3, RTBF, RTS, Le Violoncelle, La Lettre du Musicien, TSF Jazz, … He is regularly invited by the Paris Chamber Music Center, the Seiji Ozawa Academy, the Prades-Casals festival, Les SOnates d'Automnes, the Rencontres de Bélaye, the European Festival Jeunes Talents, the Grands Crus de Bourgogne, the Rencontres Franco-américaines, the Ysaÿe's Knokke, and performs in the most prestigious concert halls : Philharmonie de Paris, Salle Cortot, Fondation Vuitton, la Seine Musicale, Théâtre des Champs Elysées, Schloss Elmau (Germany), Prinzregent Theater in Munich (Germany), Flagey and Bozar in Brussels (Belgium), Victoria Hall in Geneva (Switzerland) Sala Verdi in Milan (Italy), Casa da Musica in Porto (Portugal), Ozawa Hall in Tanglewood (USA), Senate in Valparaiso (Chile), Tongyeong Concert Hall (South Korea), …

Since 2018, Jérémy Garbarg has been an artist in residence at the Queen Elizabeth Music Chapel under the guidance of Gary Hoffman and Jeroen Reuling. He is also taking part in the Gautier Capuçon's Classe d'Excellence, and benefits from the advices of Jérôme Pernoo and François Salque.

He plays on a fine Rugieri cello made late 17th century in Cremona with a rare bow by François Peccatte from 1842. The ADAMI, the Safran Foundation, the L'Or du Rhin Foundation, Thomastik-Infeld, Alpha Case, the Banque Populaire Foundation, and the Villecroze Academy trust and support him in his projects.