Filters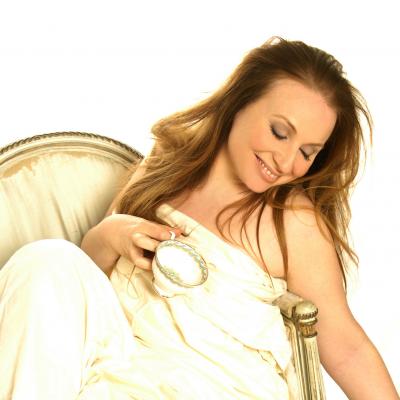 The Welsh-Californian vocalist is based in the United States where she has established herself as a singer/songwriter of repute.  Variously compared with Joni Mitchell, Barbra Streisand and Dusty Springfield, she maintains a distinctive voice of her own.
Biography

The daughter of an acclaimed British opera singer, Judith Owen began composing songs as a teenager to assuage her grief following her mother's untimely death. The ensuing musical journey resulted in a chance encounter with actor, satirist and kindred creative spirit, Harry Shearer (The Simpsons, This Is...Spinal Tap, Le Show), to whom she is now married.

Since her late-1990s emergence on the world stage, fans, critics and even Hollywood have been captivated by the truth-seeking lyricism and all-encompassing artistry of Owen. Her self-penned material brings to bear a singular sense of humour and raw emotionalism that is at once poignant and funny.

"I do love the human condition and I can't write about anything else", says Owen. "I'm fascinated by what I know and see in myself, and in other people. I think this album embraces that thoroughly - how you just have to enjoy the ride, every second of it."

She is currently working closely with iconic British folk rock legend Richard Thompson - together they worked on the revered '1000 Years of Popular Music' project. She also maintains strong working links with such artists as Julia Fordham, Cassandra Wilson, kd lang and Ian Shaw. John Fischbach, engineer of Stevie Wonder's classic 1970s album Songs In The Key Of Life, is another close associate.

Stateside, she has gained a loyal following and of Owen, The New York Times said "She has the kind of wailing folk-jazz voice that slices away surfaces to touch vulnerable emotional nerve endings and leave you quivering. Her naturally jazzy fluency coincides with a melodic song-writing style that at times suggests Burt Bacharach."

Previous recordings include Owen's debut album Emotions On A Postcard (1996) which included 'Hand On My Heart', the beguiling single featured in the 1997 Jack Nicholson/Helen Hunt film 'As Good As It Gets'.  Her sophomore recording Limited Edition (2000) was co-written with Clifton Magness (of Avril Lavigne fame). It resulted in several tracks being showcased in television shows on CBS, NBC, HBO and the WB.

An acclaimed third album 12 Arrows (2003) earned the singer, songwriter and pianist an opening slot on tour with k.d. lang. Recorded live in the studio and featuring Richard Thompson, it retained a 'one take' ethos, which was different from the highly produced nature of Limited Edition. It featured similarly raw photography from actress Jamie Lee Curtis.

Owen's 2004 EP Christmas in July was a both celebration and acknowledgment of emotional difficulties many people experience during the festive season. It featured a fearless interpretation of Spinal Tap's 'Christmas With The Devil'. In 2005, she formed Courgette Records with Harry Shearer and her manager Bambi Moe. The partnership insures that Owen continues to release high-flying recordings far removed from the unadventurous mainstream.

Following her critically acclaimed 2005 'Lost & Found' release and tour, and a sold-out performance at the prestigious Walt Disney Concert Hall, Los Angeles, Courgette Records released Here, an intimate and celebratory album co-produced with John Fischbach (Stevie Wonder, Carole King, War). The album showed Owen as a master at incorporating her influences to relate her life experience.

A feature of Owen albums to date has been her re-worked jazz versions of rock classics like Soundgarden's 'Black Hole Sun', Deep Purple's 'Smoke on the Water' and even a fresh take on Survivor's arena rock anthem, 'Eye of the Tiger'.