Filters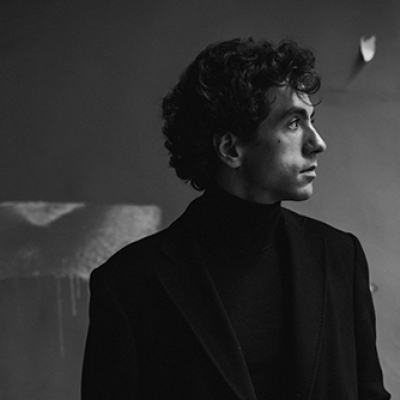 Pianist Konstantin Emelyanov came to international attention when he was considered one of the revelations at the International Tchaikovsky Competition and cemented his reputation further as the winner of the 2022 International German Piano Award.
Biography

Konstantin Emelyanov was born in 1994 in Krasnodar. He began to study music at the age of five and graduated from the Tchaikovsky Moscow State Conservatory in 2018. In 2017–2018 he trained at the Rachmaninov Academy in Catania, Sicily, under the tutelage of Professor Epifanio Comis. From 2018 to 2020 he undertook a postgraduate-assistantship study at the Moscow Conservatory (class of Sergei Dorensky and Nikolai Lugansky).

Prize-winner at the International Competition for Young Pianists in Memory of Vladimir Horowitz in Kiev (2012; 2nd prize), the Suzhou Jinji Lake International Piano Competition (China, 2017; 4th prize), the Verona International Piano Competition (2017; 3rd prize) and the Giovan Battista Viotti International Music Competition in Vercelli (Italy, 2017; 1st prize and Audience Award). In 2018 he won 1st prize at the All-Russian Music Competition in Moscow, and in 2019 he took 3rd prize at the International Tchaikovsky Competition. The same year he was also awarded the title "Artist of Radio Russia" and became a Yamaha company artist.

Has given concerts as part of the festivals Great Sonatas of the 20th Century in Genoa and Stars on Baikal among numerous others. Appeared at the Teatro Carlo Felice (Genoa), the Seoul Arts Center, Beijing's National Centre for the Performing Arts, the Zentrum Paul Klee (Bern), the Bulgaria Concert Hall (Sofia), the Concert Hall of the Mariinsky Theatre, the Grand and Small Halls of the Moscow Conservatory, the Zaryadye Hall, the Tchaikovsky Concert Hall, the White Hall of the Pushkin State Museum of Fine Arts. 
Reviews