Filters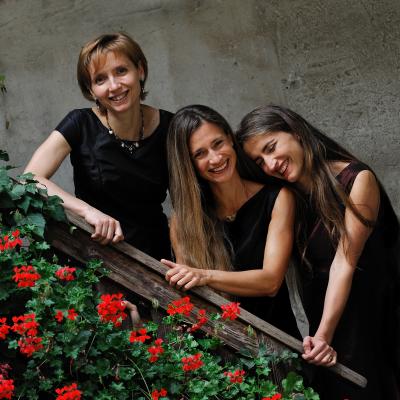 In 1986 two pairs of young sisters from Italy (Claudia e Livia Caffagni, Elisabetta ed Ella de Mircovich) founded the Medieval ensemble LaReverdie: the name, derived from a poetic genre that celebrates the return of Spring, reveals perhaps the principal trait of a group that for 25 years now has captivated audiences and critics alike for the variety in its approach to the vast and varied musical repertoire of the Middle Ages and first Renaissance.
Biography

Since 1993 the famous cornetto player Doron David Sherwin is member of the group, both as player and singer.

In 2008 Ella de Mircovich, who had led several projects - basically conceived from an anthropological and literary point of view - dealing with a mainly North European repertoire, said farewell to the group: a divorce due to overwhelming artistical disagreements.

Presently the ensemble performs in groups from three to fourteen musicians, depending on the repertoire.
The deep research, together with the experience achieved thanks to the long and intense activity, have made laReverdie an absolutely unique ensemble, both for the extraordinary enthusiasm they share and communicate to their audiences, as well as for their assured and natural virtuosity in playing and singing.
Reviews