Filters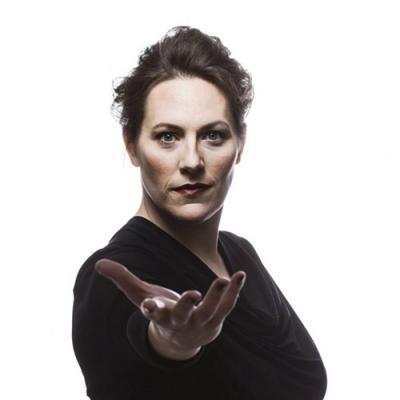 Lucile Richardot began singing with the children's choir Les Petits Chanteurs à la Croix de Lorraine in Épinal, and subsequently trained with the Maîtrise de Notre-Dame de Paris, then in early music at the Conservatoire à Rayonnement Régional de Paris.
Biography

In 2012 she founded her own ensemble, Tictactus, with two theorbist friends, Stéphanie Petibon and Olivier Labé.

In music ranging from medieval to contemporary, from the concert platform to the operatic stage, she sings regularly with Correspondances (Sébastien Daucé), Pygmalion (Raphaël Pichon) and Les Arts Florissants (Paul Agnew), and has also performed with Gérard Lesne, Patrick Cohën-Akénine, Rachid Safir and the Solistes XXI, Ophélie Gaillard and Pulcinella, Vaclav Luks and Collegium 1704, Le Poème Harmonique, Les Paladins and the Ensemble Intercontemporain, among others.

She has been invited to appear as an alto soloist in oratorio by major international orchestras such as the Royal Liverpool Philharmonic Orchestra, the Rotterdams Philharmonisch Orkest, Tafelmusik in Toronto and Les Violons du Roy in Quebec City. She also gives lively recitals with the harpsichordists Jean-Luc Ho and Philippe Grisvard.

In 2018 she made debuts at the Aix Festival in Purcell's Dido and Aeneas and at Carnegie Hall in Berlioz roles under the direction of Sir John Eliot Gardiner, with whom she had fi rst appeared in 2017 in the three Monteverdi operas, on a unique European tour that included La Fenice in Venice.

She worked with Gardiner again in 2019, playing the roles of Juno and Ino in Handel's Semele, which marked another debut, this time at La Scala in Milan.

Lucile Richardot's first solo disc, Perpetual Night with Correspondances, released by Harmonia Mundi in 2018, received a host of international awards, including the Diapason d'Or of the Year in the 'Baroque Vocal' category, 'Choc' of the Year from Classica magazine, a 'Diamant' in Opéra Magazine and the Preis der deutschen Schallplattenkritik for 2018. Part of this programme was staged by Samuel Achache in the performance piece 'Songs'.

In 2019 she further expanded her repertory with Mahler's Das Lied von der Erde in the transcription by Reinbert de Leeuw, which she performed at the Saintes Festival with Het Collectief under de Leeuw himself.