Filters
Netherlands Chamber Choir
Netherlands Chamber Choir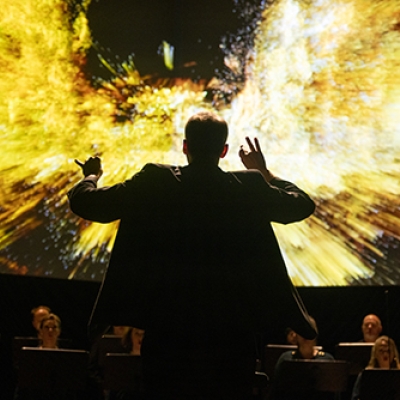 For more than 85 years, the Netherlands Chamber Choir (Nederlands Kamerkoor) has enjoyed a place at the top of the international choral world. Since September 2015 Peter Dijkstra has been Chief Conductor of the Nederlands Kamerkoor.
Biography

Since the very beginning the choir has been known for creating new highlights in the development and performance of choral music at the highest level. Using choral music as a medium, the ensemble explores contemporary themes and tells relevant stories in their performances. The choir extends the boundaries of the choir music genre in their collaborations with artists such as actors, dancers, poets, VJs and DJs, but also invites scientists, healthcare professionals and opinion leaders to give new meaning to the stories the choir tells in its performances.

The Netherlands Chamber Choir draws on a period spanning over 1000 years of choral music and performs repertoire ranging from the early medieval period to the music of tomorrow. The choir itself has a rich and proven history, but an even more promising future as an institute devoted to the securing and developing the wealth of choir music. De Volkskrant wrote in 2016: "the Netherlands Chamber Choir turns out to be what the Concertgebouw Orchestra is to orchestral music: a leading world-class ensemble".

Education and participation are a vital part of the choir's mission. The Netherlands has thousands of amateur choirs and numerous youth choirs. The Nederlands Kamerkoor provides coaching and workshops, and 'adopts' choirs as supporting acts for their own concerts. Talented young singers are offered traineeships in the talent development programme NKK NXT, where they get the chance to develop and experiment with new types of choral music.

Peter Dijkstra is one of the most sought-after choral conductors world-wide and is known for his sparkling performances. Amongst his predecessors were such renowned conductors as Uwe Gronostay, Tõnu Kaljuste, Stephen Layton, Risto Joost and founder Felix de Nobel.
Reviews