Filters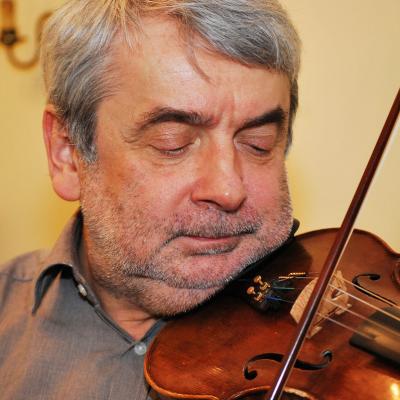 Poland's leading chamber orchestra, directed from the violin by Jan Stanienda.
Biography

The Polish Chamber Orchestra was founded in 1972, originally as an orchestra for opera. Under the leadership of Jerzy Maksymiuk it underwent such rapid artistic development that soon it left the orchestra pit and was able to dedicate itself exclusively to the performance of concert music. The orchestra became independent. Years of work with talented young musicians, under a conductor who was just as young - Jerzy Maksymiuk, and the orchestra's manager Franciszek Wybranczyk, brought impressive results. The orchestra quickly won renown as one of the most interesting chamber ensembles.

The orchestra's first appearance abroad in 1978 began a new period in its career and concert tours in Tokyo, New York, London and Rome, to mention but a few, have been impressively successful.

Soloists with the orchestra have included James Galway, Henryk Szeryng, Kiri Te Kanawa, Gideon Kremer, Yehudi Menuhin, Martha Argerich and others. Among its conductors have been Jerzy Maksymiuk, Charles Dutoit, Yehudi Menuhin, Leopold Hager, Hans Graf, Mstislav Rostropovich and others.

The Polish Chamber Orchestra has made numerous recordings for record companies, radio and TV stations.It has also recorded a videocassette of a concert dedicated to Pope John Paul II. The company takes part in numerous festivals, including the Flanders, Edinburgh, Warsaw Autumn, Aix en Provence and Mermoz - Music on the Sea festival.

The Polish Chamber Orchestra holds such awards as Warsaw Autumn's Orpheus; it has also received prestigious prizes at the Poznan Spring festival, as well as the Wiener Floetenuhr for its recordings of Mozart, and others.

In March 2002, legendary violinist Nigel Kennedy took over as the Polish Chamber Orchestra's Artistic Director. Since 1982 the Polish Chamber Orchestra has been part of Centrum Sztuki Studio / Studio Art Centre in Warsaw.
Reviews