Filters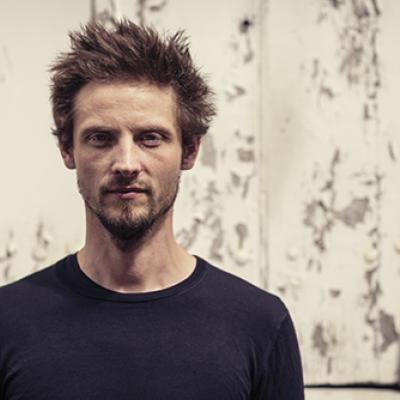 Yoann Moulin is a keyboard player who performs on harpsichord, clavichord and organ. He has recorded for Alpha Classics and Ricercar. 
Biography

Yoann Moulin started his musical training with Robert Weddle at the Caen choir school. It was here that he discovered the harpsichord and starting studying with Bibiane Lapointe and Thierry Maeder. After attending the Académie de Villecroze with Ilton Wjuniski, he went on to study at the Paris conservatory with Olivier Baumont, Kenneth Weiss and Blandine Rannou. During this period he became acquainted with the clavichord thanks to Étienne Baillot, worked alone on the organ, studied improvisation with Freddy Eichelberger and had lessons with Pierre Hantaï, Skip Sempé, Blandine Verlet and Élisabeth Joyé.

He has since given recitals and taken part in chamber music concerts in numerous concert series and festivals such as the Paris Philharmonie, La Roque d'Anthéron, les Folles Journées de Nantes, La Chaise-Dieu, Oude Muziek – Utrecht, Ambronay, Royaumont, Lanvellec, the Venetian Center for Baroque Music, Cervantino – Mexique, Palais Jacques Coeur – Bourges, the Académie Bach d'Arques-la-Bataille, Saint Riquier, the Luxembourg Philharmonie, the Actus Humanus festival in Gdansk, Poland, and the International Tropical Baroque festival in Miami. He has performed with several ensembles including the Arts Florissants, Concert Spirituel, Ensemble Clément Janequin, Capriccio Stravagante, La Fenice, L'Achéron viol ensemble, Le Concert Étranger, La Tempête, the Maîtrise du Centre de Musique Baroque de Versailles, Les Musiciens du Paradis, the Fêtes Galantes Baroque dance company, Das Klub – Cabaret Contemporain and Le collectif de Jazz La Forge.

His first CD recording 'Girolamo Frescobaldi – Intavolatura di Cimbalo' was released on the Encelade label, followed by an album of music by Scheidermann and Scheidt for Ricercar. He has also taken part in several recordings for Alpha and Ricercar such as 'Au Sainct Nau' with the Ensemble Clément Janequin. Both 'Ludi Musici' by Samuel Scheidt with L'Achéron and 'The Tempest' inspired by William Shakespeare with ensemble La Tempête have been awarded the Diapason d'Or.

Yoann Moulin recently founded 'Une Bande de Clavecins' with Freddy Eichelberger and Pierre Gallon, an early keyboard ensemble performing written and improvised Renaissance music.