Filters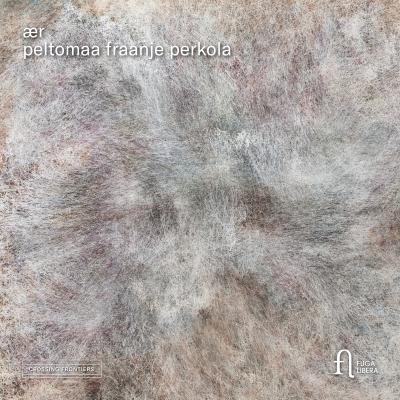 Inlay available for download
Booklet available for download
Unum

Composer(s)

Aino Peltomaa

Artist(s)

Aino Peltomaa

Mikko Perkola

Harmen Fraanje

Unum

$2.30

O Virtus Sapientie

Composer(s)

Hildegard von Bingen

Artist(s)

Aino Peltomaa

Mikko Perkola

Harmen Fraanje

O Virtus Sapientie

$2.30

Beata Viscera

Artist(s)

Aino Peltomaa

Mikko Perkola

Harmen Fraanje

Beata Viscera

$3.40

Quis Dabit

Artist(s)

Aino Peltomaa

Mikko Perkola

Harmen Fraanje

Quis Dabit

$2.30

Sum in Aliena

Artist(s)

Aino Peltomaa

Mikko Perkola

Harmen Fraanje

Sum in Aliena

$2.30

Rain

Composer(s)

Aino Peltomaa

Artist(s)

Aino Peltomaa

Mikko Perkola

Harmen Fraanje

Rain

$4.60

Polorum Regina

Artist(s)

Aino Peltomaa

Mikko Perkola

Harmen Fraanje

Polorum Regina

$2.30

ÆR

Composer(s)

Aino Peltomaa

Artist(s)

Aino Peltomaa

Mikko Perkola

Harmen Fraanje

ÆR

$2.30

Via

Composer(s)

Aino Peltomaa

Artist(s)

Aino Peltomaa

Mikko Perkola

Harmen Fraanje

Via

$2.30
Total running time: 51 minutes.
Album information

The Trio Peltomaa Fraanje Perkola combines the sounds of the human voice, piano and viola da gamba with electronic effects and medieval harp to create music which echoes across the centuries. 

The players have diverse backgrounds in early music, jazz, Finnish folk music and contemporary music, although it was medieval music that was the inspiration for their highly personal and recognisable sound. The group continues to explore the chants of Hildegard von Bingen (1098-1179), Pérotin (1160-1230) and 14th-century pilgrimage songs.

Echoes from monasteries, cathedrals and pilgrimage sites are combined with delicate improvisations and original compositions; they create links between the eras and centuries as they invite the listener on a journey towards peace and tranquility. The trio is fascinated by how time is perceived and how these beautiful medieval melodies and texts speak to us now, by the idea of now — the moment they were written down in the medieval manuscripts — and how the power of now shapes their improvisations and compositions hundreds of years later.
Related Artists
Reviews