Filters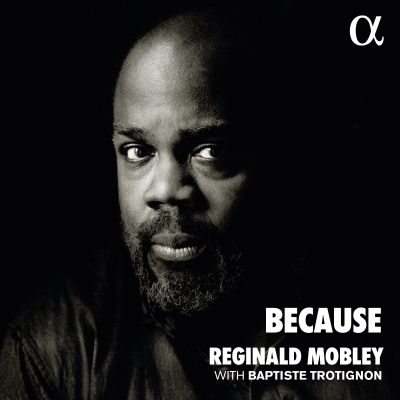 Inlay available for download
Booklet available for download
Sometimes I Feel Like a Motherless Child

Artist(s)

Reginald Mobley

Baptiste Trotignon

Sometimes I Feel Like a Motherless Child

$2.30

Were You There?

Artist(s)

Reginald Mobley

Baptiste Trotignon

Were You There?

$2.30

I Got a Robe

Artist(s)

Reginald Mobley

Baptiste Trotignon

I Got a Robe

$2.30

Why

Composer(s)

Baptiste Trotignon

Artist(s)

Baptiste Trotignon

Why

$2.30

Because

Composer(s)

Florence Price

Artist(s)

Reginald Mobley

Baptiste Trotignon

Because

$2.30

Steal Away

Artist(s)

Reginald Mobley

Baptiste Trotignon

Steal Away

$2.30

Save Me Lord, Save Me

Artist(s)

Reginald Mobley

Baptiste Trotignon

Save Me Lord, Save Me

$2.30

Bright Sparkles in the Churchyard

Artist(s)

Reginald Mobley

Baptiste Trotignon

Bright Sparkles in the Churchyard

$2.30

Nobody Knows the Trouble I've Seen

Artist(s)

Reginald Mobley

Baptiste Trotignon

Nobody Knows the Trouble I've Seen

$2.30

Resignation

Composer(s)

Florence Price

Artist(s)

Reginald Mobley

Baptiste Trotignon

Resignation

$2.30

A Great Campmeetin'

Artist(s)

Reginald Mobley

Baptiste Trotignon

A Great Campmeetin'

$2.30

Sunset

Composer(s)

Florence Price

Artist(s)

Reginald Mobley

Baptiste Trotignon

Sunset

$2.30

My Lord, What a Morning

Artist(s)

Reginald Mobley

Baptiste Trotignon

My Lord, What a Morning

$2.30

Jean

Composer(s)

Harry Burleigh

Artist(s)

Reginald Mobley

Baptiste Trotignon

Jean

$2.30

By an' by / There is a Balm in Gilead

Artist(s)

Reginald Mobley

Baptiste Trotignon

By an' by / There is a Balm in Gilead

$2.30

I Heard It Through the Grapevine

Composer(s)

Barrett Strong

Artist(s)

Reginald Mobley

Baptiste Trotignon

I Heard It Through the Grapevine

$2.30

Deep River

Artist(s)

Reginald Mobley

Baptiste Trotignon

Deep River

$2.30
Total running time: 55 minutes.



Album information

During the long era when Bach, Mozart and Beethoven were creating the musical canon of Western Europe, the songs of African slaves resounded in the colonies on the other side of the Atlantic, expressing pain and longing, but also joy and the desire for freedom.

The American countertenor Reginald Mobley - a rising figure in baroque music, notably under the direction of John Eliot Gardiner with whom he sings very regularly - and the French pianist Baptiste Trotignon, winner of numerous awards (Victoires du Jazz, Django d'Or) have combined their talents and sensibilities to celebrate these spirituals and the music of Black composers including Harry T. Burleigh (1866-1949) and Florence Price (1887-1953), whose beautiful transcriptions and melodies blend with Baptiste Trotignon's subtle arrangements of the famous Sometimes I feel like a motherless child or I got a robe... The melody "Because", composed by Florence Price on a poem by Paul Laurence Dunbar, inspired the title of the album: Because I had loved so hard (...) Because I had loved so vainly... Why this album? Because...

This recording is nominated for Best Classical Solo Vocal Album at the 66th Annual GRAMMY® Awards.
Related Artists
Reviews