Filters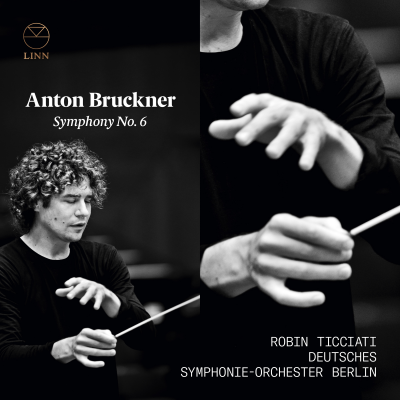 Inlay available for download
Booklet available for download
Symphony No. 6 in A Major: I. Majestoso

Composer(s)

Anton Bruckner

Artist(s)

Robin Ticciati

Deutsches Symphonie-Orchester Berlin

Symphony No. 6 in A Major: I. Majestoso

$6.00

Symphony No. 6 in A Major: II. Adagio: Sehr feierlich

Composer(s)

Anton Bruckner

Artist(s)

Robin Ticciati

Deutsches Symphonie-Orchester Berlin

Symphony No. 6 in A Major: II. Adagio: Sehr feierlich

$6.75

Symphony No. 6 in A Major: III. Scherzo: Nicht schnell – Trio: Langsam

Composer(s)

Anton Bruckner

Artist(s)

Robin Ticciati

Deutsches Symphonie-Orchester Berlin

Symphony No. 6 in A Major: III. Scherzo: Nicht schnell – Trio: Langsam

$3.25

Symphony No. 6 in A Major: IV. Finale: Bewegt, doch nicht zu schnell

Composer(s)

Anton Bruckner

Artist(s)

Robin Ticciati

Deutsches Symphonie-Orchester Berlin

Symphony No. 6 in A Major: IV. Finale: Bewegt, doch nicht zu schnell

$6.00
Total running time: 51 minutes.
Album information

Having won acclaim for his recent recordings of French repertoire, Robin Ticciati now turns to the music of Anton Bruckner.

Ticciati is well suited to conducting Bruckner with an approach that is both "expansive and revelatory" (The Guardian). Having already performed this work with the Bergen Philharmonic and Vienna Symphony Orchestras, Ticciati returned to Berlin to continue his recording series with the Deutsches Symphonie-Orchester.

Bruckner broke new ground with his Sixth Symphony; its meandering harmonies, intricate rhythms and imaginative instrumentation are coupled with contrasting moods and a theme that moves satisfyingly from dark to light. Occasionally overshadowed by the more familiar Fifth and Seventh symphonies, the Sixth has many extraordinary moments, including the astonishing Scherzo. Notably this was the first work that the self-doubting composer did not seek to revise.

This recording uses the Kritische Gesamtausgabe edition, edited by Leopold Nowak and published by Musikwissenschaftlicher Verlag Wien. Ticciati describes this symphony as 'wild, daring and risky', a perfect pairing for this engaging and charismatic conductor.
Related Artists
Reviews