Filters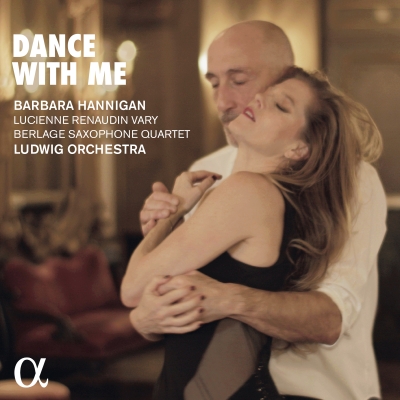 Inlay available for download
Booklet available for download
Moonlight Serenade

Artist(s)

Barbara Hannigan

Lucienne Renaudin Vary

Ludwig Orchestra

Moonlight Serenade

$2.30

Quien sera

Artist(s)

Ludwig Orchestra

Berlage Saxophone Quartet

Quien sera

$2.30

Youkali

Artist(s)

Barbara Hannigan

Ludwig Orchestra

Youkali

$2.30

Copacabana

Composer(s)

Barry Manilow

Artist(s)

Lucienne Renaudin Vary

Ludwig Orchestra

Copacabana

$2.30

Fluffy Ruffles

Composer(s)

George Hamilton Green

Artist(s)

Barbara Hannigan

Ludwig Orchestra

Fluffy Ruffles

$2.30

Je veux t'aimer

Artist(s)

Ludwig Orchestra

Je veux t'aimer

$2.30

Whispering

Composer(s)

John Schönberger

Artist(s)

Ludwig Orchestra

Whispering

$2.30

My Shawl

Artist(s)

Ludwig Orchestra

My Shawl

$2.30

I Could Have Danced All Night

Composer(s)

Frederick Loewe

Artist(s)

Barbara Hannigan

Ludwig Orchestra

I Could Have Danced All Night

$2.30

In the Mood

Artist(s)

Ludwig Orchestra

Berlage Saxophone Quartet

In the Mood

$2.30

Lambada

Artist(s)

Ludwig Orchestra

Berlage Saxophone Quartet

Lambada

$2.30

Salut d'amour

Artist(s)

Ludwig Orchestra

Salut d'amour

$2.30
Total running time: 46 minutes.

Album information

The Grammy-Award winning trio of Ludwig Orchestra, Barbara Hannigan and arranger Bill Elliott are reunited for this joyful celebration of dance music. It promises to be a party like no other.

This album celebrates dance music, from waltz to tango, from slow foxtrot to quickstep, from samba to jive. Seventy years of music rooted in the 1920s, assembled by the enthusiastic musicians of the Ludwig Orchestra, who have taken to playing them at festivals, alongside their usual programmes devoted to Stravinsky or Schoenberg, to get the audience dancing – a phenomenal success story that now becomes an album, Dance With Me! For this project, the Ludwig musicians naturally turned to a partner dear to their hearts, Barbara Hannigan, with whom they recorded the famous recording Crazy Girl Crazy (ALPHA293), which received a Grammy Award in 2018, in collaboration with composer-arranger Bill Elliott.

'I was thrilled to go back to this aspect of my musical roots, to reawaken special memories of singing and playing keyboards with a dance band in Nova Scotia', says Barbara Hannigan. 'Couples were smiling and dancing to tunes like Moonlight Serenade and In the Mood with a few polkas thrown in towards the end of the evening.' The Canadian soprano performs four songs, including I could have danced all night, Moonlight Serenade and Kurt Weill's famous and moving Youkali. More musicians round out the guest-list for the party – the trumpeter Lucienne Renaudin-Vary and the Berlage Saxophone Quartet. Dance with me: an invitation to feel happy and light-hearted, quite an achievement these days . . .
Related Artists
Reviews