Filters
Danzón No. 2 de Arturo Márquez
Danzón No. 2 de Arturo Márquez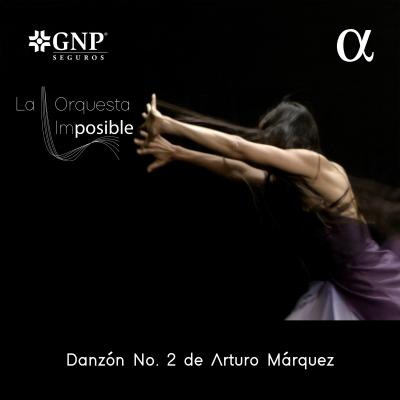 Booklet available for download
Introducción al Danzón No. 2 - Danzón No. 2

Composer(s)

Arturo Márquez

Artist(s)

Alondra de la Parra

The Impossible Orchestra

Introducción al Danzón No. 2 - Danzón No. 2

$3.40

Danza imposible

Composer(s)

Arturo Márquez

Artist(s)

Alondra de la Parra

Danza imposible

$2.30
Total running time: 11 minutes.
Album information

In a world where nothing seems to be possible anymore - seeing your friends, being with your loved ones, going about your daily life - the only thing left is to do the impossible ... 

The Impossible Orchestra brings together some of the best soloists in the world who would never normally share a stage. The star names include Emmanuel Pahud, Maxim Vengerov, Sarah Willis, Rolando Villazón and Paquito D'Rivera to name just a few! This ambitious project is the brain child of Mexican musician Alondra de la Parra and was formed to support the children and women of Mexico affected by the current crisis.

Alondra leads the performance of Danzón No. 2 by Arturo Márquez which is one of the most important pieces of Mexican music and has been reinvented by Márquez and Alondra de la Parra for this special release. In total thirty musicians from fourteen different nationalities contributed with recordings taking place in six different cities due to the Covid crisis, showing that even in distance, music can be created through collaboration, creativity and talent.

To accompany the release of this special recording you can enjoy a video which features all the musicians from The Impossible Orchestra plus a captivating performance from prima-ballerina Elisa Carrillo with choreography created specifically for the event by the renowned choreographer Christopher Wheeldon. Music moves us!
Related Artists