Filters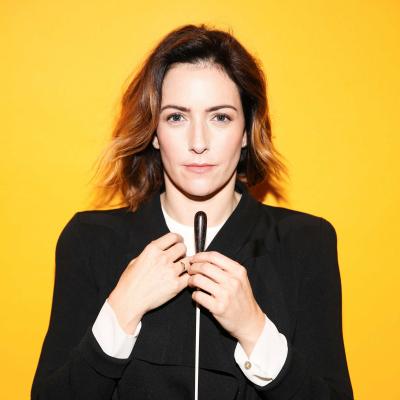 Conductor Alondra de la Parra has earned great admiration for her vibrant musical performances, placing herself as one of the most outstanding conductors of her generation. 
Biography

She was the first Mexican woman to conduct in more than 100 orchestras in 25 countries and is the official cultural ambassador of Mexico. Frequently invited as guest conductor, Alondra has conducted the most prestigious orchestras in France, Germany, the United States, Japan, Brazil, Sweden, Russia and Austria, including the Paris Orchestra, the London Philharmonic Orchestra, the Radio Symphony Orchestra in Berlin, the Cameristi della Scala in Milan and recently in his debut with the Berlin State Opera, the Royal Opera House and the Vienna Radio Symphony Orchestra.

In 2017 she was awarded the Sports Emmy award in the category "Best Musical Conduction" for the orchestral suite of the Olympic Games. In 2019 she was invited by the Mexican Rolando Villazón to conduct the opera, T.H.A.M.O.S King of Egypt, at the Mozartwoche in Austria with the prestigious Carlus Padrisa and La Fura dels Baus. In 2019 she finished her cycle as musical director of the Queensland Symphony orchestra in Australia. She is currently living in Berlin, Germany.