Filters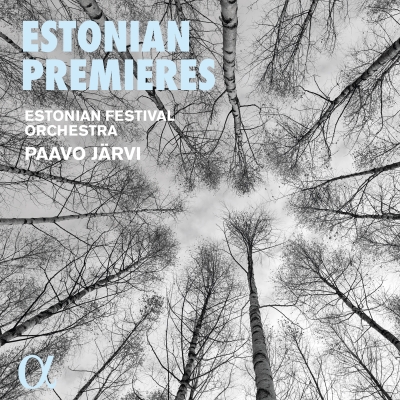 Inlay available for download
Booklet available for download
To the Moonlight: I.

Artist(s)

Paavo Järvi

Estonian Festival Orchestra

To the Moonlight: I.

$2.30

To the Moonlight: II.

Artist(s)

Paavo Järvi

Estonian Festival Orchestra

To the Moonlight: II.

$2.30

To the Moonlight: III.

Artist(s)

Paavo Järvi

Estonian Festival Orchestra

To the Moonlight: III.

$2.30

Chordae

Artist(s)

Paavo Järvi

Estonian Festival Orchestra

Chordae

$3.40

L'ombre derrière toi

Artist(s)

Paavo Järvi

Estonian Festival Orchestra

L'ombre derrière toi

$4.60

Estonia (Overture)

Artist(s)

Paavo Järvi

Estonian Festival Orchestra

Estonia (Overture)

$3.40

The Bow

Artist(s)

Paavo Järvi

Estonian Festival Orchestra

The Bow

$2.30

Olympic Music I

Artist(s)

Paavo Järvi

Estonian Festival Orchestra

Olympic Music I

$3.40
Total running time: 58 minutes.


Album information

After two recordings released on Alpha Classics (including a monograph devoted to Erkki-Sven Tüür – ALPHA595 – that won a Diapason d'Or in 2020), the Estonian Festival Orchestra and Paavo Järvi present six works by five internationally renowned Estonian composers: Tõnu Kõrvits, Ülo Krigul, Helena Tulve, Tauno Aints and Lepo Sumera.

Four of these pieces were commissioned by the Pärnu Music Festival, founded and directed by Paavo Järvi. This traversal of six original sound-worlds highlights the richness of Estonian musical creation and its multiple facets.
Related Artists
Reviews