Filters
Gesualdo: Il liuto del principe
Gesualdo: Il liuto del principe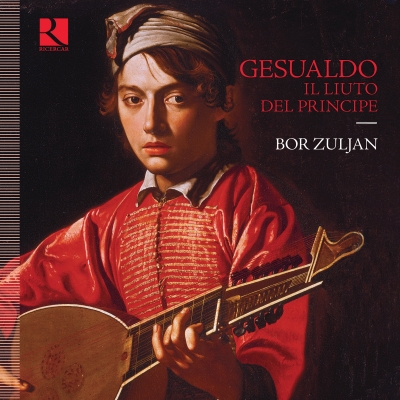 Inlay available for download
Booklet available for download
Toccata cromatica XII

Composer(s)

Alessandro Piccinini

Toccata cromatica XII

$2.30

Gagliarda 12a

Composer(s)

Johannes Hieronymus Kapsberger

Gagliarda 12a

$2.30

Corrente IX

Composer(s)

Alessandro Piccinini

Corrente IX

$2.30

Beltà poi che t'assenti

Composer(s)

Carlo Gesualdo

Beltà poi che t'assenti

$2.30

Gagliarda I

Composer(s)

Alessandro Piccinini

Gagliarda I

$2.30

Il ciarlino capriccio chromatico

Composer(s)

Pietro Paolo Melli

Il ciarlino capriccio chromatico

$2.30

Corrente I senza canto

Composer(s)

Alessandro Piccinini

Corrente I senza canto

$2.30

Corrente X

Composer(s)

Alessandro Piccinini

Corrente X

$2.30

Aria di saravanda in varie partite

Composer(s)

Alessandro Piccinini

Aria di saravanda in varie partite

$2.30

Toccata 1a

Composer(s)

Johannes Hieronymus Kapsberger

Toccata 1a

$2.30

Corrente detta la Bartola

Composer(s)

Pietro Paolo Melli

Corrente detta la Bartola

$2.30

Toccata al Conte San Secondo

Composer(s)

Claudio Saracini

Toccata al Conte San Secondo

$2.30

Toccata prima

Composer(s)

Alessandro Piccinini

Toccata prima

$2.30

Cromatica corrente

Composer(s)

Bellerofonte Castaldi

Cromatica corrente

$2.30

Toccata al Signor Alfonso Strozzi

Composer(s)

Claudio Saracini

Toccata al Signor Alfonso Strozzi

$2.30

Gagliarda del Principe di Venosa

Composer(s)

Carlo Gesualdo

Gagliarda del Principe di Venosa

$2.30

Canzon Francese del Principe

Composer(s)

Carlo Gesualdo

Canzon Francese del Principe

$2.30

Toccata 6ta

Composer(s)

Johannes Hieronymus Kapsberger

Toccata 6ta

$2.30

Corrente 7a

Composer(s)

Johannes Hieronymus Kapsberger

Corrente 7a

$2.30

Toccata 3a

Composer(s)

Johannes Hieronymus Kapsberger

Toccata 3a

$2.30

Corrente cromatica detta la Bernardella

Composer(s)

Pietro Paolo Melli

Corrente cromatica detta la Bernardella

$2.30

Volta chromatica detta la Savia

Composer(s)

Pietro Paolo Melli

Volta chromatica detta la Savia

$2.30

Toccata cromatica

Composer(s)

Vincenzo Bernia

Toccata cromatica

$2.30

Corrente detta l'Alfonsina

Composer(s)

Pietro Paolo Melli

Corrente detta l'Alfonsina

$2.30

Ricercare primo

Composer(s)

Alessandro Piccinini

Ricercare primo

$2.30

Passacaglia

Composer(s)

Alessandro Piccinini

Passacaglia

$2.30
Total running time: 67 minutes.


Album information

On Il Liuto del Principe Bor Zuljan explores the archlute's kaleidoscopic range of sonorities as he imagines the soundworld of composer Carlo Gesualdo, Principe di Venosa.

The scandalous composer was also an excellent lutenist extolled by his contemporaries. At the end of the sixteenth century he received the first two prototypes of the archlute from his colleague Alessandro Piccinini in Ferrara, one of which he kept.

In the absence of music for the lute by this composer of genius, Bor Zuljan Zuljan combines transcriptions of Gesualdo's vocal and instrumental music with the astonishing chromatic compositions of the composers he is thought to have encountered in the course of his turbulent life: A. Piccinini, J. H. Kapsberger, P. P. Melli, C. Saracini, B. Castaldi and V. Bernia.
Related Artists
Reviews