Filters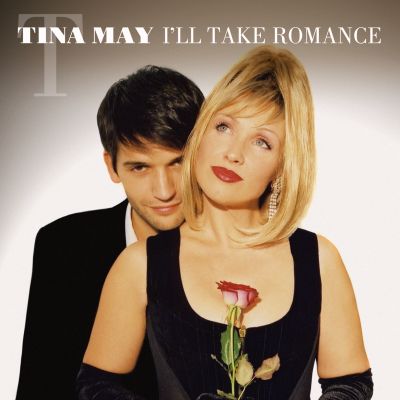 Booklet available for download
I'll Take Romance

Composer(s)

Oscar Hammerstein II, Ben Oakland

Artist(s)

Robin Aspland – Piano, Alec Dankland – Bass, Tristan Mailliot – drums

Scott Hamilton – Tenor Saxophone

I'll Take Romance

$1.80

I've Got A Crush On You

Composer(s)

George Gershwin, Ira Gershwin

Artist(s)

Nikki Iles – Piano, Alec Dankland – Bass, Tristan Mailliot – drums

Scott Hamilton – Tenor Saxophone

I've Got A Crush On You

$1.80

How Long Has This Been Going On

Composer(s)

George Gershwin, Ira Gershwin

Artist(s)

Robin Aspland – Piano, Alec Dankland – Bass, Tristan Mailliot – drums

Scott Hamilton – Tenor Saxophone

How Long Has This Been Going On

$1.80

Come Fly With Me

Composer(s)

Jimmy Van Heusen, Sammy Cahn

Artist(s)

Nikki Iles – Piano, Alec Dankland – Bass, Tristan Mailliot – drums

Scott Hamilton – Tenor Saxophone

Come Fly With Me

$1.80

September In The Rain

Composer(s)

Harry Warren, Al Dubin

Artist(s)

Nikki Iles – Piano, Alec Dankland – Bass, Tristan Mailliot – drums

Scott Hamilton – Tenor Saxophone

September In The Rain

$1.80

Tonight I Shall Sleep

Composer(s)

Duke Ellington, E. Gordon

Artist(s)

Nikki Iles – Piano, Alec Dankland – Bass, Tristan Mailliot – drums

Scott Hamilton – Tenor Saxophone

Tonight I Shall Sleep

$1.80

Trust In Me

Composer(s)

Sherman, Sherman

Artist(s)

Robin Aspland – Piano, Alec Dankland – Bass, Tristan Mailliot – drums

Scott Hamilton – Tenor Saxophone

Trust In Me

$1.80

Nobody Else But Me

Composer(s)

J. Kern, Oscar Hammerstein II

Artist(s)

Robin Aspland – Piano, Alec Dankland – Bass, Tristan Mailliot – drums

Scott Hamilton – Tenor Saxophone

Nobody Else But Me

$1.80

I Do It For Your Love

Artist(s)

Nikki Iles – Piano, Alec Dankland – Bass, Tristan Mailliot – drums

Scott Hamilton – Tenor Saxophone

I Do It For Your Love

$1.80

I Only Have Eyes For You

Composer(s)

Harry Warren, Al Dubin

Artist(s)

Nikki Iles – Piano, Alec Dankland – Bass, Tristan Mailliot – drums

Scott Hamilton – Tenor Saxophone

I Only Have Eyes For You

$1.80

Quietly There

Composer(s)

Johnny Mandel, Morhan Ames

Artist(s)

Robin Aspland – Piano, Alec Dankland – Bass, Tristan Mailliot – drums

Scott Hamilton – Tenor Saxophone

Quietly There

$1.80
Total running time: 59 minutes.
Album information

Tina May's astonishing vocal ability has won her numerous awards including 'Top Vocalist' and the 'Critics' Choice category at the British Jazz Awards on several occasions. Her debut album on Linn features Scott Hamilton.

In 2010 I'll Take Romance was named as one of the '1001 Best Albums' in the Penguin Guide to Jazz. Tina was one of only four UK jazz vocalists to be included, alongside stalwarts such as Claire Martin, Ian Shaw and Norma Winstone.

Tina May's voice is well known to millions of TV viewers through the popular 'Airline' programme about EasyJet as she sings the opening theme tune, 'Come Fly With Me'. This programme is frequently repeated on ITV2 and Sky3.

Scott Hamilton guests on tenor saxophone; he is a prolific recording artist with Concord Records and is an extraordinary melodic, fluent and flexible improviser.
Related Artists
Reviews