Filters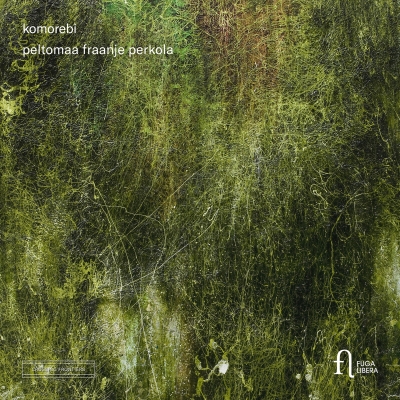 Inlay available for download
Booklet available for download
Unum II

Composer(s)

Aino Peltomaa

Artist(s)

Aino Peltomaa

Mikko Perkola

Harmen Fraanje

Unum II

$2.30

Jucundum

Artist(s)

Aino Peltomaa

Mikko Perkola

Harmen Fraanje

Jucundum

$2.30

Keskellä kukkasten kauan

Composer(s)

Aino Peltomaa

Artist(s)

Aino Peltomaa

Mikko Perkola

Harmen Fraanje

Keskellä kukkasten kauan

$2.30

Magnificetur

Artist(s)

Aino Peltomaa

Mikko Perkola

Harmen Fraanje

Magnificetur

$2.30

Within

Composer(s)

Harmen Fraanje

Artist(s)

Aino Peltomaa

Mikko Perkola

Harmen Fraanje

Within

$2.30

Lohtu / Or His Myth

Composer(s)

Mikko Perkola

Artist(s)

Aino Peltomaa

Mikko Perkola

Harmen Fraanje

Lohtu / Or His Myth

$3.40

O nobilissima viriditas

Composer(s)

Aino Peltomaa

Artist(s)

Aino Peltomaa

Mikko Perkola

Harmen Fraanje

O nobilissima viriditas

$2.30

A Small Ray of Light

Composer(s)

Harmen Fraanje

Artist(s)

Aino Peltomaa

Mikko Perkola

Harmen Fraanje

A Small Ray of Light

$2.30

Komorebi

Composer(s)

Mikko Perkola

Artist(s)

Aino Peltomaa

Mikko Perkola

Harmen Fraanje

Komorebi

$2.30

Sade seinän takana

Composer(s)

Aino Peltomaa

Artist(s)

Aino Peltomaa

Mikko Perkola

Harmen Fraanje

Sade seinän takana

$2.30

Jää

Composer(s)

Aino Peltomaa

Artist(s)

Aino Peltomaa

Mikko Perkola

Harmen Fraanje

Jää

$2.30

Riemuitseva rakkaudentunnustus

Composer(s)

Aino Peltomaa

Artist(s)

Aino Peltomaa

Mikko Perkola

Harmen Fraanje

Riemuitseva rakkaudentunnustus

$2.30
Total running time: 54 minutes.
Album information

How do you describe a feeling, an atmosphere, a memory? How do you reach a state, a space without words? Trio Peltomaa Fraanje Perkola explores unworldly states in their newly created album Komorebi, combining their original compositions and improvisations with inspiration from medieval chant and Finnish poetry.

A word that cannot be transcribed, Komorebi refers to three Japanese words:木(ko),漏れ(more), and日(bi) with no straightforward translation. It can be described as "to the sunlight shining through the trees". It beautifully captures the interplay of the aesthetics between the light and the leaves, and the shape of nature's most profound earthly existence.
Related Artists