Filters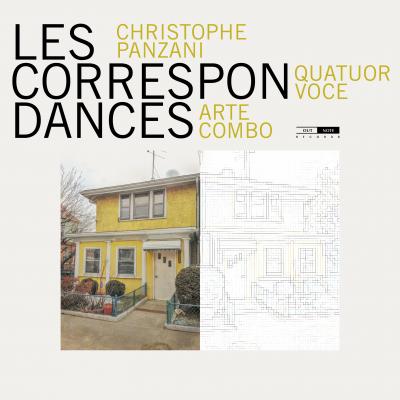 Inlay available for download
Booklet available for download
Danses de travers 1 & 3

Artist(s)

Christophe Panzani

Arte Combo

Quatuor Voce

Danses de travers 1 & 3

$3.00

Die grunen bohnen

Composer(s)

Christophe Panzani

Artist(s)

Christophe Panzani

Arte Combo

Quatuor Voce

Die grunen bohnen

$5.00

Ne dis pas "fontaine je ne boirai point de ton eau"

Composer(s)

Christophe Panzani

Artist(s)

Christophe Panzani

Arte Combo

Quatuor Voce

Ne dis pas "fontaine je ne boirai point de ton eau"

$4.50

La muse ménagère

Composer(s)

Darius Milhaud

Artist(s)

Christophe Panzani

Arte Combo

Quatuor Voce

La muse ménagère

$3.00

Mer calme à peu agitée

Composer(s)

Christophe Panzani

Artist(s)

Christophe Panzani

Arte Combo

Quatuor Voce

Mer calme à peu agitée

$3.00

Le regard du père

Composer(s)

Olivier Messiaen

Artist(s)

Christophe Panzani

Arte Combo

Quatuor Voce

Le regard du père

$3.50
Total running time: 43 minutes.
Album information

The new project of saxophonist and composer Christophe Panzani is a tribute to twentieth-century French art music and jazz, and the close relationship between them in the middle years of the century.

When Ravel toured the United States, presenting his music and playing the piano, he caused a sensation, and at the same time was very impressed by the music he discovered there. This is one of the many examples testifying to the very close links that were forged between French composers inspired by the rhythms and colours of jazz, and jazz musicians who listened to the music of Debussy, Ravel, Milhaud, Varèse and others. For Panzani, the project is a way of claiming his place in this musical heritage, since he had a classical music education combined from a very young age with a passion for jazz. It is also a way of showing in music the 'correspondences' between these two worlds.

All the music was written for piano and subsequently orchestrated and arranged by Panzani for this orchestral ensemble composed of a string quartet (the Quatuor Voce), a wind quintet (Arte Combo) and a jazz quintet with accordion and guitar.
Related Artists
Reviews