Filters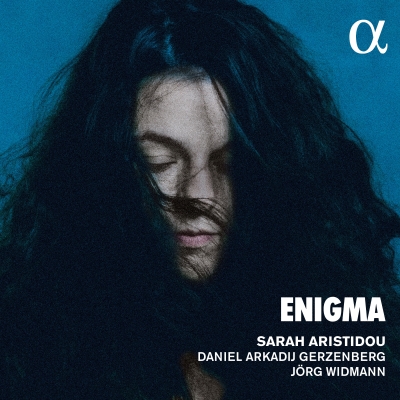 Inlay available for download
Booklet available for download
Lamento Turco

Composer(s)

Andreas Tsiartas

Artist(s)

Sarah Aristidou

Lamento Turco

$3.40

14 Romances, Op. 34: No. 14, Vocalise

Composer(s)

Sergei Rachmaninoff

Artist(s)

Daniel Arkadij Gerzenberg

Sarah Aristidou

14 Romances, Op. 34: No. 14, Vocalise

$2.30

6 Romances Op. 38: No. 6, A-OO!

Composer(s)

Sergei Rachmaninoff

Artist(s)

Daniel Arkadij Gerzenberg

Sarah Aristidou

6 Romances Op. 38: No. 6, A-OO!

$2.30

Der Hirt auf dem Felsen, D. 965

Composer(s)

Franz Schubert

Artist(s)

Sarah Aristidou

Daniel Arkadij Gerzenberg

Jörg Widmann

Der Hirt auf dem Felsen, D. 965

$4.60

Harawi: No. 6; Répétition Planétaire

Composer(s)

Olivier Messiaen

Artist(s)

Daniel Arkadij Gerzenberg

Sarah Aristidou

Harawi: No. 6; Répétition Planétaire

$3.40

Enigma

Composer(s)

Sarah Aristidou

Artist(s)

Daniel Arkadij Gerzenberg

Sarah Aristidou

Enigma

$2.30

Mörike Lieder, Heft I: No. 11, An eine Äolsharfe

Artist(s)

Daniel Arkadij Gerzenberg

Sarah Aristidou

Mörike Lieder, Heft I: No. 11, An eine Äolsharfe

$2.30

5 Mélodies populaires grecques: No. 4, Chanson des cueilleuses de lentisques, M.A 5

Composer(s)

Maurice Ravel

Artist(s)

Daniel Arkadij Gerzenberg

Sarah Aristidou

5 Mélodies populaires grecques: No. 4, Chanson des cueilleuses de lentisques, M.A 5

$2.30

Nachtstück, D. 672

Composer(s)

Franz Schubert

Artist(s)

Daniel Arkadij Gerzenberg

Sarah Aristidou

Nachtstück, D. 672

$2.30

Harawi: No. 9, L'escalier redit, gestes du soleil

Composer(s)

Olivier Messiaen

Artist(s)

Daniel Arkadij Gerzenberg

Sarah Aristidou

Harawi: No. 9, L'escalier redit, gestes du soleil

$2.30

Sphinxensprüche und Rätselkanons

Artist(s)

Sarah Aristidou

Daniel Arkadij Gerzenberg

Jörg Widmann

Sphinxensprüche und Rätselkanons

$4.60
Total running time: 73 minutes.
Album information

'Enigma' is the Greek word for 'riddle', 'mystery', 'secret'. At the moment of entering or leaving life, there is always a sound: the cry of a newborn baby or the last sigh of a dying person giving up the ghost.

Soprano Sarah Aristidou sets out in search of the original sound in this programme, which opens with Andreas Tsiartas's Lamento Turco. The voice emerges from silence in a wordless lament on the vowel 'A'. The piece ends with a heart-rending, 'archaic' scream... Rachmaninoff's Vocalise also uses the vowel 'A' ... In Schubert's Der Hirt auf dem Felsen, a shepherd sings across the valley: 'The farther my voice carries, the clearer it comes back to me.' In Messiaen's Répétition planétaire, the singer's call 'Ahi' is accompanied by the music of the planets and stars... After visiting music by Wolf and Ravel, the odyssey ends with a work by Jörg Widmann for clarinet, soprano and piano founded on the vowels 'A' and 'O'. Naturally, it is Widmann himself who plays the clarinet part, as he does in Schubert's Hirt auf dem Felsen, with Daniel Arkadij Gerzenberg at the piano.
Related Artists