Filters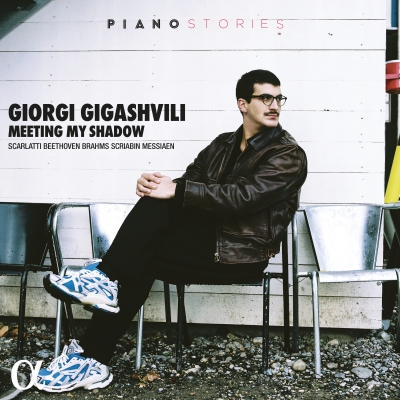 Inlay available for download
Booklet available for download
Variations and Fugue in E-Flat Major, Op. 35: I. Introduction. Allegro vivace

Composer(s)

Ludwig van Beethoven

Artist(s)

Giorgi Gigashvili

Variations and Fugue in E-Flat Major, Op. 35: I. Introduction. Allegro vivace

$2.30

Variations and Fugue in E-Flat Major, Op. 35: II. Variation 1

Composer(s)

Ludwig van Beethoven

Artist(s)

Giorgi Gigashvili

Variations and Fugue in E-Flat Major, Op. 35: II. Variation 1

$2.30

Variations and Fugue in E-Flat Major, Op. 35: III. Variation 2

Composer(s)

Ludwig van Beethoven

Artist(s)

Giorgi Gigashvili

Variations and Fugue in E-Flat Major, Op. 35: III. Variation 2

$2.30

Variations and Fugue in E-Flat Major, Op. 35: IV. Variation 3

Composer(s)

Ludwig van Beethoven

Artist(s)

Giorgi Gigashvili

Variations and Fugue in E-Flat Major, Op. 35: IV. Variation 3

$2.30

Variations and Fugue in E-Flat Major, Op. 35: V. Variation 4

Composer(s)

Ludwig van Beethoven

Artist(s)

Giorgi Gigashvili

Variations and Fugue in E-Flat Major, Op. 35: V. Variation 4

$2.30

Variations and Fugue in E-Flat Major, Op. 35: VI. Variation 5

Composer(s)

Ludwig van Beethoven

Artist(s)

Giorgi Gigashvili

Variations and Fugue in E-Flat Major, Op. 35: VI. Variation 5

$2.30

Variations and Fugue in E-Flat Major, Op. 35: VII. Variation 6

Composer(s)

Ludwig van Beethoven

Artist(s)

Giorgi Gigashvili

Variations and Fugue in E-Flat Major, Op. 35: VII. Variation 6

$2.30

Variations and Fugue in E-Flat Major, Op. 35: VIII. Variation 7. Canone all'ottava

Composer(s)

Ludwig van Beethoven

Artist(s)

Giorgi Gigashvili

Variations and Fugue in E-Flat Major, Op. 35: VIII. Variation 7. Canone all'ottava

$2.30

Variations and Fugue in E-Flat Major, Op. 35: IX. Variation 8

Composer(s)

Ludwig van Beethoven

Artist(s)

Giorgi Gigashvili

Variations and Fugue in E-Flat Major, Op. 35: IX. Variation 8

$2.30

Variations and Fugue in E-Flat Major, Op. 35: X. Variation 9

Composer(s)

Ludwig van Beethoven

Artist(s)

Giorgi Gigashvili

Variations and Fugue in E-Flat Major, Op. 35: X. Variation 9

$2.30

Variations and Fugue in E-Flat Major, Op. 35: XI. Variation 10

Composer(s)

Ludwig van Beethoven

Artist(s)

Giorgi Gigashvili

Variations and Fugue in E-Flat Major, Op. 35: XI. Variation 10

$2.30

Variations and Fugue in E-Flat Major, Op. 35: Variation 11

Composer(s)

Ludwig van Beethoven

Artist(s)

Giorgi Gigashvili

Variations and Fugue in E-Flat Major, Op. 35: Variation 11

$2.30

Variations and Fugue in E-Flat Major, Op. 35: XIII. Variation 12

Composer(s)

Ludwig van Beethoven

Artist(s)

Giorgi Gigashvili

Variations and Fugue in E-Flat Major, Op. 35: XIII. Variation 12

$2.30

Variations and Fugue in E-Flat Major, Op. 35: XIV. Variation 13

Composer(s)

Ludwig van Beethoven

Artist(s)

Giorgi Gigashvili

Variations and Fugue in E-Flat Major, Op. 35: XIV. Variation 13

$2.30

Variations and Fugue in E-Flat Major, Op. 35: XV. Variation 14

Composer(s)

Ludwig van Beethoven

Artist(s)

Giorgi Gigashvili

Variations and Fugue in E-Flat Major, Op. 35: XV. Variation 14

$2.30

Variations and Fugue in E-Flat Major, Op. 35: XVI. Variation 15. Largo - Attacca Coda

Composer(s)

Ludwig van Beethoven

Artist(s)

Giorgi Gigashvili

Variations and Fugue in E-Flat Major, Op. 35: XVI. Variation 15. Largo - Attacca Coda

$2.30

Variations and Fugue in E-Flat Major, Op. 35: XVII. Finale (Alla Fuga). Allegro con brio

Composer(s)

Ludwig van Beethoven

Artist(s)

Giorgi Gigashvili

Variations and Fugue in E-Flat Major, Op. 35: XVII. Finale (Alla Fuga). Allegro con brio

$2.30

Keyboard Sonata in C Major, K. 487

Composer(s)

Domenico Scarlatti

Artist(s)

Giorgi Gigashvili

Keyboard Sonata in C Major, K. 487

$2.30

Piano Sonata No. 9, Op. 68 "Messe Noire"

Composer(s)

Alexander Scriabin

Artist(s)

Giorgi Gigashvili

Piano Sonata No. 9, Op. 68 "Messe Noire"

$3.40

Vingt regards sur l'Enfant-Jésus: XV. Le baiser de l'Enfant-Jésus

Composer(s)

Olivier Messiaen

Artist(s)

Giorgi Gigashvili

Vingt regards sur l'Enfant-Jésus: XV. Le baiser de l'Enfant-Jésus

$3.40

Keyboard Sonata in D Major, K. 29

Composer(s)

Domenico Scarlatti

Artist(s)

Giorgi Gigashvili

Keyboard Sonata in D Major, K. 29

$2.30

3 Intermezzi, Op. 117: No. 1, Andante moderato in E-Flat Major

Composer(s)

Johannes Brahms

Artist(s)

Giorgi Gigashvili

3 Intermezzi, Op. 117: No. 1, Andante moderato in E-Flat Major

$2.30

3 Intermezzi, Op. 117: No. 2, Andante non troppo e con molto espressione in B-Flat Minor

Composer(s)

Johannes Brahms

Artist(s)

Giorgi Gigashvili

3 Intermezzi, Op. 117: No. 2, Andante non troppo e con molto espressione in B-Flat Minor

$2.30

3 Intermezzi, Op. 117: No. 3, Andante con moto in C-Sharp Minor

Composer(s)

Johannes Brahms

Artist(s)

Giorgi Gigashvili

3 Intermezzi, Op. 117: No. 3, Andante con moto in C-Sharp Minor

$2.30

Valse in A-Flat Major, Op. 38

Composer(s)

Alexander Scriabin

Artist(s)

Giorgi Gigashvili

Valse in A-Flat Major, Op. 38

$2.30
Total running time: 72 minutes.

Album information

Meeting My Shadow, part of Alpha Classics' new 'Piano Stories' series, is Giorgi Gigashvili's hugely impressive debut recital.

Giorgi Gigashvili is only twenty-two, but he is already hitting the headlines: now a pupil of Nelson Goerner, he is a protégé of Martha Argerich, who gave him the urge to play the piano alongside his first love, pop singing - at the age of thirteen, he won the television talent show 'The Voice' in his homeland, Georgia. A few years later, Martha Argerich discovered him at the III International Piano Competition "City of Vigo", and he went on to win prizes at several more, including the Hortense Anda-Bührle Prize at the Géza Anda Competition in Zurich in 2021.

Another high-flying mentor, the violinist Lisa Batiashvili, asked him to play the piano on her recording of the Franck Violin Sonata. His free and spectacular playing impresses, his creativity and personality astonish. Here he presents his first recital, revealing his palette of colours: Scarlatti, Beethoven, Scriabin and Messiaen. But never far away is his shadow; as the singer of the electro band Tsduneba ('temptation' in Georgian) which he founded with his friends.
Related Artists
Reviews