Filters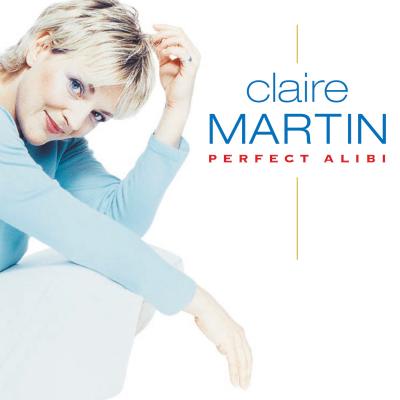 Inlay available for download
Booklet available for download
How Can I Be Sure?

Composer(s)

Felix Cavaliere, Edward Brigati Jnr.

How Can I Be Sure?

$2.30

People Make The World Go Round

Composer(s)

Thom Bell, Linda Creed

People Make The World Go Round

$2.30

Shadowville

Artist(s)

Claire Martin

Paul Stacey

Shadowville

$2.30

Strangers Now

Composer(s)

Arnie Somogyi, Claire Martin , Charlotte Glasson

Claire Martin

Artist(s)

Claire Martin

Paul Stacey, Arnie Somogyi, Luis Jardim, Brian Wright, Catherine Browning, John Murphy, Jo Richards

Strangers Now

$2.30

More Than You'll Ever Know

Artist(s)

Claire Martin

Paul Stacey, Ian Thomas, Brian Wright, Catherine Browning, Chris Payne, Sophie Sirota, John Murphy, Charlotte Glasson, Jo Richards, Duncan McKay, Nichol Thomson, Mornington Lockett, Robin Aspland, Andy Wallace

More Than You'll Ever Know

$3.40

Over By Allenby

Artist(s)

Claire Martin

Paul Stacey, Andrew Newmark, Anthony Kerr, Brian Wright, Catherine Browning, Chris Payne, Sophie Sirota, John Murphy, Charlotte Glasson, Jo Richards, Charlotte Glasson, Duncan McKay, Nichol Thomson, Brian Wright

Over By Allenby

$2.30

More Than I Can Bear

Composer(s)

Julia Fordham

Artist(s)

Claire Martin

Paul Stacey

More Than I Can Bear

$2.30

He's A Runner

Artist(s)

Claire Martin

Paul Stacey, Jeremy Stacey, Robin Aspland, Andy Wallace

He's A Runner

$2.30

Wailing Wall

Composer(s)

Todd Rundgren

Artist(s)

Claire Martin

Robin Aspland, Paul Stacey

Wailing Wall

$2.30
Total running time: 48 minutes.
Album information

Perfect Alibi is a diverse mix of modern classics, featuring special guest John Martyn.

Presenting an extensive variety of songs that demonstrate Claire's stunning vocal talents, Perfect Alibi includes tracks written by Phoebe Snow, Todd Rundgren, Jimi Hendrix, Laura Nyro, Julia Fordham and John Martyn. This album saw Claire Martin lead the jazz world into pop-crossover territory before Norah Jones and Madeleine Peyroux made this style an accepted genre featuring Jimi Hendrix's 'Up From The Skies', the Stylistics' 'People Make The World Go Round', Donny Hathaway's 'More Than You'll Ever Know', and Laura Nyro's 'He's A Runner'.

John Martyn, recipient of the Lifetime Achievement Award at the BBC Radio 2 Folk Awards 2008, shares vocal duties with Claire on his own song 'Man In The Station'. Claire is accompanied by top class musicians such as Arnie Somogyi, Mornington Lockett and Paul Stacey (guitarist with the Black Crowes), who also produced the album.
Related Artists
Reviews