Filters
Praetorius & Schildt: Selected Organ Works
Praetorius & Schildt: Selected Organ Works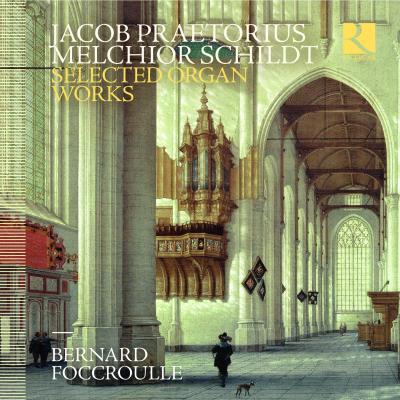 Inlay available for download
Booklet available for download
Von allen Menschen abgewandt: Primus versus

Composer(s)

Jacob Praetorius

Artist(s)

Bernard Foccroulle

Von allen Menschen abgewandt: Primus versus

$2.30

Von allen Menschen abgewandt: [Secundus] versus

Composer(s)

Jacob Praetorius

Artist(s)

Bernard Foccroulle

Von allen Menschen abgewandt: [Secundus] versus

$2.30

Vater unser im Himmelreich: [Versus] Manualiter a 4

Composer(s)

Jacob Praetorius

Artist(s)

Bernard Foccroulle

Vater unser im Himmelreich: [Versus] Manualiter a 4

$2.30

Vater unser im Himmelreich: Versus [a 3, pedaliter]

Composer(s)

Jacob Praetorius

Artist(s)

Bernard Foccroulle

Vater unser im Himmelreich: Versus [a 3, pedaliter]

$2.30

Vater unser im Himmelreich: Versus [manualiter]

Composer(s)

Jacob Praetorius

Artist(s)

Bernard Foccroulle

Vater unser im Himmelreich: Versus [manualiter]

$2.30

Vater unser im Himmelreich: Versus, Pedaliter

Composer(s)

Jacob Praetorius

Artist(s)

Bernard Foccroulle

Vater unser im Himmelreich: Versus, Pedaliter

$2.30

Vater unser im Himmelreich: Versus a 3 auff 2 Clav

Composer(s)

Jacob Praetorius

Artist(s)

Bernard Foccroulle

Vater unser im Himmelreich: Versus a 3 auff 2 Clav

$2.30

Vater unser im Himmelreich: Versus auff 2 Clavir Pedaliter

Composer(s)

Jacob Praetorius

Artist(s)

Bernard Foccroulle

Vater unser im Himmelreich: Versus auff 2 Clavir Pedaliter

$2.30

Vater unser im Himmelreich: Versus, Pedaliter (II)

Composer(s)

Jacob Praetorius

Artist(s)

Bernard Foccroulle

Vater unser im Himmelreich: Versus, Pedaliter (II)

$2.30

Praeambulum [F Dur]

Composer(s)

Jacob Praetorius

Artist(s)

Bernard Foccroulle

Praeambulum [F Dur]

$2.30

[Fantasia sopra] Durch Adams Fall ist ganz verderbt

Composer(s)

Jacob Praetorius

Artist(s)

Bernard Foccroulle

[Fantasia sopra] Durch Adams Fall ist ganz verderbt

$3.40

Herr Christ, der einig Gottessohn: [I. Versus] a 4 midt dem pedahll vnndt 2 Clauier

Composer(s)

Melchior Schildt

Artist(s)

Bernard Foccroulle

Herr Christ, der einig Gottessohn: [I. Versus] a 4 midt dem pedahll vnndt 2 Clauier

$2.30

Herr Christ, der einig Gottessohn: [II. Versus] a 3 Manual oder dem Co[rahll] im ped[ahll]

Composer(s)

Melchior Schildt

Artist(s)

Bernard Foccroulle

Herr Christ, der einig Gottessohn: [II. Versus] a 3 Manual oder dem Co[rahll] im ped[ahll]

$2.30

Herr Christ, der einig Gottessohn: [III. Versus] a 4, pedal

Composer(s)

Melchior Schildt

Artist(s)

Bernard Foccroulle

Herr Christ, der einig Gottessohn: [III. Versus] a 4, pedal

$2.30

Herr Christ, der einig Gottessohn: IV. Vers[us] a 3, Corahll im Bass

Composer(s)

Melchior Schildt

Artist(s)

Bernard Foccroulle

Herr Christ, der einig Gottessohn: IV. Vers[us] a 3, Corahll im Bass

$2.30

Herr Christ, der einig Gottessohn: [V. Versus] a 3

Composer(s)

Melchior Schildt

Artist(s)

Bernard Foccroulle

Herr Christ, der einig Gottessohn: [V. Versus] a 3

$2.30

Praeambulum [G Dur]

Composer(s)

Melchior Schildt

Artist(s)

Bernard Foccroulle

Praeambulum [G Dur]

$2.30

Magnificat primi modi: [I. Versus] Choral im Tenore

Composer(s)

Melchior Schildt

Artist(s)

Bernard Foccroulle

Magnificat primi modi: [I. Versus] Choral im Tenore

$2.30

Magnificat primi modi: II. Versus, Auff2 Clavier

Composer(s)

Melchior Schildt

Artist(s)

Bernard Foccroulle

Magnificat primi modi: II. Versus, Auff2 Clavier

$3.40

Magnificat primi modi: Tertius Versus, a 4 Voc.

Composer(s)

Melchior Schildt

Artist(s)

Bernard Foccroulle

Magnificat primi modi: Tertius Versus, a 4 Voc.

$2.30

Magnificat primi modi: Quartus Versus, a 3 Voc., [Choralis] in Tenore

Composer(s)

Melchior Schildt

Artist(s)

Bernard Foccroulle

Magnificat primi modi: Quartus Versus, a 3 Voc., [Choralis] in Tenore

$2.30

Magnificat primi modi: Quintus Versus [a 3]

Composer(s)

Melchior Schildt

Artist(s)

Bernard Foccroulle

Magnificat primi modi: Quintus Versus [a 3]

$2.30
Total running time: 68 minutes.

Album information

Bernard Foccroulle devotes his latest recording — the last of the anthology of Northern German organ music of the Baroque period — to Jacob Praetorius and Melchior Schildt, both pupils of Sweelinck. 

Praetorius and Schildt's music is not only strongly marked by Lutheran tradition, in which the chorale played a fundamental part, but also by other influences, principally Italian, that prepared the way for the explosion of the stylus fantasticus at the end of the 17th century.
Related Artists
Reviews