Filters
Purcell: The Cares of Lovers
Purcell: The Cares of Lovers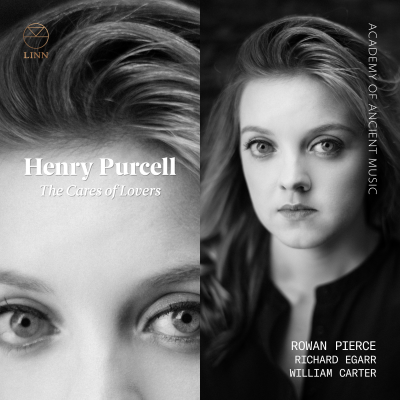 Inlay available for download
Booklet available for download
The History of Timon of Athens, The Man-Hater, Z. 632: The Cares of Lovers

Composer(s)

Henry Purcell

The History of Timon of Athens, The Man-Hater, Z. 632: The Cares of Lovers

$2.30

Pausanias, the Betrayer of his Country, Z. 585: Sweeter Than Roses

Composer(s)

Henry Purcell

Pausanias, the Betrayer of his Country, Z. 585: Sweeter Than Roses

$2.30

From Silent Shades "Bess of Bedlam", Z. 370

Composer(s)

Henry Purcell

From Silent Shades "Bess of Bedlam", Z. 370

$2.30

The History of King Richard the Second, Z. 581: Retir d from Mortal s Sight

Composer(s)

Henry Purcell

The History of King Richard the Second, Z. 581: Retir d from Mortal s Sight

$2.30

The Rival Sisters, or The Violence of Love, Z. 609: Celia Has a Thousand Charms

Composer(s)

Henry Purcell

The Rival Sisters, or The Violence of Love, Z. 609: Celia Has a Thousand Charms

$2.30

The Tempest, Z. 631: Dear Pretty Youth

Composer(s)

Henry Purcell

The Tempest, Z. 631: Dear Pretty Youth

$2.30

A Ground in Gamut, Z. 645

Composer(s)

Henry Purcell

A Ground in Gamut, Z. 645

$2.30

If Music Be the Food of Love, Z. 379c

Composer(s)

Henry Purcell

If Music Be the Food of Love, Z. 379c

$2.30

O Solitude, My Sweetest Choice, Z. 406

Composer(s)

Henry Purcell

O Solitude, My Sweetest Choice, Z. 406

$2.30

Hears Not My Phillis "The Knotting Song", Z. 371

Composer(s)

Henry Purcell

Hears Not My Phillis "The Knotting Song", Z. 371

$2.30

Bonduca, or The British Heroine, Z. 574: O Lead Me to Some Peaceful Gloom

Composer(s)

Henry Purcell

Bonduca, or The British Heroine, Z. 574: O Lead Me to Some Peaceful Gloom

$2.30

She Loves and She Confesses Too, Z. 413

Composer(s)

Henry Purcell

She Loves and She Confesses Too, Z. 413

$2.30

Ground, ZD. 222

Composer(s)

Henry Purcell

Ground, ZD. 222

$2.30

Tell Me, Some Pitying Angel "The Blessed Virgin's Expostulation", Z. 196

Composer(s)

Henry Purcell

Tell Me, Some Pitying Angel "The Blessed Virgin's Expostulation", Z. 196

$3.40

Oedipus, King of Thebes, Z. 583: Music for a While

Composer(s)

Henry Purcell

Oedipus, King of Thebes, Z. 583: Music for a While

$2.30

The Fatal Hour Comes on Apace, Z. 421

Composer(s)

Henry Purcell

The Fatal Hour Comes on Apace, Z. 421

$2.30

Thou Wakeful Shepherd "A Morning Hymn", Z. 198

Composer(s)

Henry Purcell

Thou Wakeful Shepherd "A Morning Hymn", Z. 198

$2.30

Now That the Sun Hath Veiled His Light "An Evening Hymn on a Ground", Z. 193

Composer(s)

Henry Purcell

Now That the Sun Hath Veiled His Light "An Evening Hymn on a Ground", Z. 193

$2.30
Total running time: 59 minutes.
Album information

Linn Records is thrilled to introduce soprano Rowan Pierce in what promises to be a sensational debut recording.

The Cares of Lovers comprises songs from across Purcell's brief career from She loves and she confesses too, one of his very first published pieces (1683), to Sweeter than roses from his final months (1695). Although they all display the same matchless ingenuity and uncanny ability to set English words to music, a highlight includes Tell me, some pitying angel – a triumph of dramatic composition and the equal of any Italian cantata of the period.

Since winning the President's Award at the Royal College of Music in 2017, Pierce has won acclaim for her performances at The Barbican, Royal Festival Hall and at the BBC Proms. Her performance in Purcell's The Fairy Queen, with the Academy of Ancient Music, won praise for her 'expressive' (Financial Times) and 'heart-piercing' (The Independent) singing.

Richard Egarr and William Carter, two baroque music heavy-weights, join Pierce for this recording, made in Haarlem, Netherlands.
Related Artists
Reviews