Filters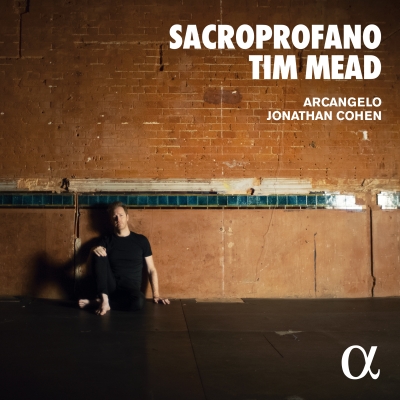 Inlay available for download
Booklet available for download
Nisi Dominus, RV 608: I. Nisi dominus

Composer(s)

Antonio Vivaldi

Artist(s)

Jonathan Cohen

Tim Mead

Arcangelo

Nisi Dominus, RV 608: I. Nisi dominus

$2.30

Nisi Dominus, RV 608: II. Vanum est vobis

Composer(s)

Antonio Vivaldi

Artist(s)

Jonathan Cohen

Tim Mead

Arcangelo

Nisi Dominus, RV 608: II. Vanum est vobis

$2.30

Nisi Dominus, RV 608: III. Surgite postquam sederitis

Composer(s)

Antonio Vivaldi

Artist(s)

Jonathan Cohen

Tim Mead

Arcangelo

Nisi Dominus, RV 608: III. Surgite postquam sederitis

$2.30

Nisi Dominus, RV 608: IV. Cum dederit dilectis suis

Composer(s)

Antonio Vivaldi

Artist(s)

Jonathan Cohen

Tim Mead

Arcangelo

Nisi Dominus, RV 608: IV. Cum dederit dilectis suis

$2.30

Nisi Dominus, RV 608: V. Sicut sagittae

Composer(s)

Antonio Vivaldi

Artist(s)

Jonathan Cohen

Tim Mead

Arcangelo

Nisi Dominus, RV 608: V. Sicut sagittae

$2.30

Nisi Dominus, RV 608: VI. Beatus vir

Composer(s)

Antonio Vivaldi

Artist(s)

Jonathan Cohen

Tim Mead

Arcangelo

Nisi Dominus, RV 608: VI. Beatus vir

$2.30

Nisi Dominus, RV 608: VII. Gloria patri

Composer(s)

Antonio Vivaldi

Artist(s)

Jonathan Cohen

Tim Mead

Arcangelo

Nisi Dominus, RV 608: VII. Gloria patri

$2.30

Nisi Dominus, RV 608: VIII. Sicut erat in principio

Composer(s)

Antonio Vivaldi

Artist(s)

Jonathan Cohen

Tim Mead

Arcangelo

Nisi Dominus, RV 608: VIII. Sicut erat in principio

$2.30

Nisi Dominus, RV 608: IX. Amen

Composer(s)

Antonio Vivaldi

Artist(s)

Jonathan Cohen

Tim Mead

Arcangelo

Nisi Dominus, RV 608: IX. Amen

$2.30

Concerto for Strings in D Minor, RV 128: I. Allegro non molto

Composer(s)

Antonio Vivaldi

Artist(s)

Jonathan Cohen

Arcangelo

Concerto for Strings in D Minor, RV 128: I. Allegro non molto

$2.30

Concerto for Strings in D Minor, RV 128: II. Largo

Composer(s)

Antonio Vivaldi

Artist(s)

Jonathan Cohen

Arcangelo

Concerto for Strings in D Minor, RV 128: II. Largo

$2.30

Concerto for Strings in D Minor, RV 128: III. Allegro

Composer(s)

Antonio Vivaldi

Artist(s)

Jonathan Cohen

Arcangelo

Concerto for Strings in D Minor, RV 128: III. Allegro

$2.30

Cessate, omai cessate, RV 684: I. Recitativo accompagnato Cessate, omai cessate

Composer(s)

Antonio Vivaldi

Artist(s)

Jonathan Cohen

Tim Mead

Arcangelo

Cessate, omai cessate, RV 684: I. Recitativo accompagnato Cessate, omai cessate

$2.30

Cessate, omai cessate, RV 684: II. Aria Ah ch'infelice sempre

Composer(s)

Antonio Vivaldi

Artist(s)

Jonathan Cohen

Tim Mead

Arcangelo

Cessate, omai cessate, RV 684: II. Aria Ah ch'infelice sempre

$2.30

Cessate, omai cessate, RV 684: III. Recitativo accompagnato A voi dunque ricorro

Composer(s)

Antonio Vivaldi

Artist(s)

Jonathan Cohen

Tim Mead

Arcangelo

Cessate, omai cessate, RV 684: III. Recitativo accompagnato A voi dunque ricorro

$2.30

Cessate, omai cessate, RV 684: IV. Aria Nell'orrido albergo

Composer(s)

Antonio Vivaldi

Artist(s)

Jonathan Cohen

Tim Mead

Arcangelo

Cessate, omai cessate, RV 684: IV. Aria Nell'orrido albergo

$2.30

Salve Regina, RV 618: I. Salve regina

Composer(s)

Antonio Vivaldi

Artist(s)

Jonathan Cohen

Tim Mead

Arcangelo

Salve Regina, RV 618: I. Salve regina

$2.30

Salve Regina, RV 618: II. Ad te clamamus

Composer(s)

Antonio Vivaldi

Artist(s)

Jonathan Cohen

Tim Mead

Arcangelo

Salve Regina, RV 618: II. Ad te clamamus

$2.30

Salve Regina, RV 618: III. Ad te suspiramus

Composer(s)

Antonio Vivaldi

Artist(s)

Jonathan Cohen

Tim Mead

Arcangelo

Salve Regina, RV 618: III. Ad te suspiramus

$2.30

Salve Regina, RV 618: IV. Eia ergo

Composer(s)

Antonio Vivaldi

Artist(s)

Jonathan Cohen

Tim Mead

Arcangelo

Salve Regina, RV 618: IV. Eia ergo

$2.30

Salve Regina, RV 618: V. Et Jesum benedictum

Composer(s)

Antonio Vivaldi

Artist(s)

Jonathan Cohen

Tim Mead

Arcangelo

Salve Regina, RV 618: V. Et Jesum benedictum

$2.30

Salve Regina, RV 618: VI. O clemens, O pia

Composer(s)

Antonio Vivaldi

Artist(s)

Jonathan Cohen

Tim Mead

Arcangelo

Salve Regina, RV 618: VI. O clemens, O pia

$2.30

Sinfonia in B Minor, RV 169 "Al Santo Sepolcro": I. Adagio molto

Composer(s)

Antonio Vivaldi

Artist(s)

Jonathan Cohen

Arcangelo

Sinfonia in B Minor, RV 169 "Al Santo Sepolcro": I. Adagio molto

$2.30

Sinfonia in B Minor, RV 169 "Al Santo Sepolcro": II. Allegro ma poco

Composer(s)

Antonio Vivaldi

Artist(s)

Jonathan Cohen

Arcangelo

Sinfonia in B Minor, RV 169 "Al Santo Sepolcro": II. Allegro ma poco

$2.30

Amor hai vinto, RV 683: I. Recitativo Amor, hai vinto

Composer(s)

Antonio Vivaldi

Artist(s)

Jonathan Cohen

Tim Mead

Arcangelo

Amor hai vinto, RV 683: I. Recitativo Amor, hai vinto

$2.30

Amor hai vinto, RV 683: II. Aria Passo di pena in pena

Composer(s)

Antonio Vivaldi

Artist(s)

Jonathan Cohen

Tim Mead

Arcangelo

Amor hai vinto, RV 683: II. Aria Passo di pena in pena

$2.30

Amor hai vinto, RV 683: III. Recitativo In che strano e confuso

Composer(s)

Antonio Vivaldi

Artist(s)

Jonathan Cohen

Tim Mead

Arcangelo

Amor hai vinto, RV 683: III. Recitativo In che strano e confuso

$2.30

Amor hai vinto, RV 683: IV. Aria Se a me rivolge il ciglio

Composer(s)

Antonio Vivaldi

Artist(s)

Jonathan Cohen

Tim Mead

Arcangelo

Amor hai vinto, RV 683: IV. Aria Se a me rivolge il ciglio

$2.30
Total running time: 71 minutes.

Album information

Although he already has a rich stage and recording career behind him, this is Tim Mead's first solo album.

'Juxtaposing the sacred and secular aspects of Vivaldi's work, this programme explores the earthly passion of the divine and the heavenly beauty of love', says the English countertenor. 'When they are placed side by side, his highly individual approach reveals that these two worlds are closely intertwined, in music at once astonishing and highly virtuosic.'

With his partners from Arcangelo, directed by Jonathan Cohen, we hear him in the famous Nisi Dominus and the no less celebrated cantata Cessate, omai, cessate, alongside the Salve Regina RV618 and Amor, hai vinto.
Related Artists
Reviews