Filters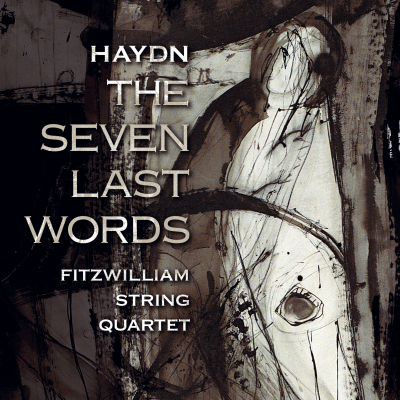 Inlay available for download
Booklet available for download
Introduzione

Composer(s)

Franz Joseph Haydn

Introduzione

$1.80

Sonata I : Pater, dimitte illis, non enim sciunt, quid faciunt

Composer(s)

Franz Joseph Haydn

Sonata I : Pater, dimitte illis, non enim sciunt, quid faciunt

$1.80

Sonata II : Amen dico tibi:hodie mecum eris in paradiso

Composer(s)

Franz Joseph Haydn

Sonata II : Amen dico tibi:hodie mecum eris in paradiso

$2.70

Sonata III : Mulier ecce filius tuus, et tu, ecce mater tua!

Composer(s)

Franz Joseph Haydn

Sonata III : Mulier ecce filius tuus, et tu, ecce mater tua!

$2.70

Sonata IV : Eli, Eli, lama sabacthani?

Composer(s)

Franz Joseph Haydn

Sonata IV : Eli, Eli, lama sabacthani?

$2.70

Sonata V : Sitio

Composer(s)

Franz Joseph Haydn

Sonata V : Sitio

$2.70

Sonata VI : Consumatum est!

Composer(s)

Franz Joseph Haydn

Sonata VI : Consumatum est!

$2.70

Sonata VII : Pater! in manus tuus commendo spiritum meum

Composer(s)

Franz Joseph Haydn

Sonata VII : Pater! in manus tuus commendo spiritum meum

$2.70

Il Terremoto

Composer(s)

Franz Joseph Haydn

Il Terremoto

$1.80
Total running time: 61 minutes.
Album information

A passionate and sensitive performance of Haydn's famous work The Seven Last Words.

This is the debut Linn recording by the Fitzwilliam String Quartet, an ensemble that gained international fame when they  became the first ever group to perform and record all fifteen of Shostakovich's quartets.

The Seven Last Words was originally an orchestral work which provided the musical interludes depicting each of Christ's final statements and the Priest's meditations thereon. The Fitzwilliam String Quartet perform here on original instruments.
Related Artists
Reviews