Filters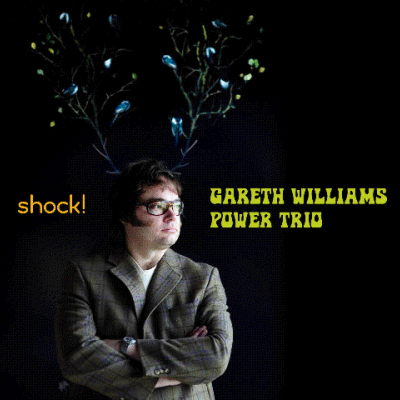 Inlay available for download
Booklet available for download
A Welshman in New York

Composer(s)

Gareth Williams

Artist(s)

Gareth Williams Power Trio

A Welshman in New York

$2.30

Shock!

Composer(s)

Gareth Williams

Artist(s)

Gareth Williams Power Trio

Shock!

$2.30

Giant Steps

Composer(s)

John Coltrane

Artist(s)

Gareth Williams Power Trio

Giant Steps

$2.30

Zelda

Composer(s)

Gareth Williams

Artist(s)

Gareth Williams Power Trio

Zelda

$2.30

Seven Leaves

Composer(s)

Gareth Williams

Artist(s)

Gareth Williams Power Trio

Seven Leaves

$2.30

Keeping Up With Our Jones's

Composer(s)

Gareth Williams

Artist(s)

Gareth Williams Power Trio

Keeping Up With Our Jones's

$2.30

Rocky Crater

Composer(s)

Gareth Williams

Artist(s)

Gareth Williams Power Trio

Rocky Crater

$2.30

Holey Moley

Composer(s)

Gareth Williams

Artist(s)

Gareth Williams Power Trio

Holey Moley

$2.30

For Alun Lewis, Hedd Wyn And the Others

Composer(s)

Gareth Williams

Artist(s)

Gareth Williams Power Trio

For Alun Lewis, Hedd Wyn And the Others

$2.30

Twenty Years Later

Composer(s)

Gareth Williams

Artist(s)

Gareth Williams Power Trio

Twenty Years Later

$2.30

Some In

Composer(s)

Gareth Williams

Artist(s)

Gareth Williams Power Trio

Some In

$2.30

Evans the Piano

Composer(s)

Gareth Williams

Artist(s)

Gareth Williams Power Trio

Evans the Piano

$3.40

Zed Blues

Composer(s)

Gareth Williams

Artist(s)

Gareth Williams Power Trio

Zed Blues

$2.30
Total running time: 69 minutes.
Album information

Shock! sees Wales' top jazz pianist deliver a selection of funky originals. From melancholy ballads to biting funk, the Power Trio bring a powerful focus and lyrical power to all that they play.

Gareth Williams is an artist who commands huge respect and warmth throughout the UK jazz community.  Shock!, the debut album with the Gareth Williams Power Trio, showcases Williams' skills as an outstanding composer, pianist and improviser.

London-based jazz pianist Gareth Williams has written all but one of the album's tracks (the exception being a cracking new version of John Coltrane's 'Giant Steps') and his playing exudes power, sensitivity and a poignant lyricism.

Drawing on a range of influences Williams' compositions range from the elegant 'Evans the Piano', to the elegiac 'For Hedd Wyn, Alun Lewis and the Others', the intense modern jazz of 'Seven Leaves', the lop-sided modernity of 'Some In' and the crisp funk of 'Keeping Up With Our Jones's', making this Williams' most complete statement to date.
Related Artists
Reviews