Filters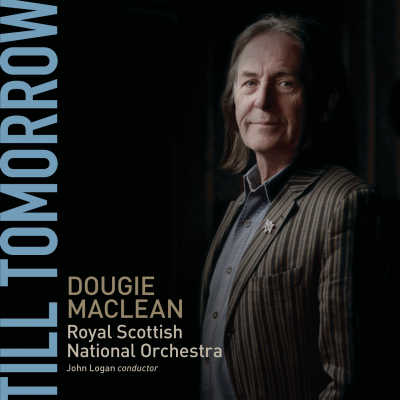 Inlay available for download
Booklet available for download
This Love Will Carry

Composer(s)

Dougie Maclean

Artist(s)

John Logan

Dougie Maclean

Royal Scottish National Orchestra

This Love Will Carry

$2.30

Talking With My Father

Composer(s)

Dougie Maclean

Artist(s)

John Logan

Dougie Maclean

Royal Scottish National Orchestra

Talking With My Father

$2.30

Green Grow The Rashes

Composer(s)

Dougie Maclean, Robert Burns

Artist(s)

John Logan

Dougie Maclean

Royal Scottish National Orchestra

Green Grow The Rashes

$2.30

Turning Away

Composer(s)

Dougie Maclean

Artist(s)

John Logan

Dougie Maclean

Royal Scottish National Orchestra

Turning Away

$2.30

Till Tomorrow

Composer(s)

Dougie Maclean

Artist(s)

John Logan

Dougie Maclean

Royal Scottish National Orchestra

Till Tomorrow

$2.30

Holding Back

Composer(s)

Dougie Maclean

Artist(s)

John Logan

Dougie Maclean

Royal Scottish National Orchestra

Holding Back

$2.30

Ca' The Yowes

Composer(s)

Dougie Maclean, Robert Burns

Artist(s)

John Logan

Dougie Maclean

Royal Scottish National Orchestra

Ca' The Yowes

$2.30

Heiland Harry

Composer(s)

Dougie Maclean, Robert Burns

Artist(s)

John Logan

Dougie Maclean

Royal Scottish National Orchestra

Heiland Harry

$2.30

Mary Queen Of Scots

Composer(s)

Dougie Maclean

Artist(s)

John Logan

Dougie Maclean

Royal Scottish National Orchestra

Mary Queen Of Scots

$2.30

The Gael

Composer(s)

Dougie Maclean

Artist(s)

John Logan

Dougie Maclean

Royal Scottish National Orchestra

The Gael

$2.30

Caledonia

Composer(s)

Dougie Maclean

Artist(s)

John Logan

Dougie Maclean

Royal Scottish National Orchestra

Caledonia

$2.30
Total running time: 51 minutes.
Album information

Originally famed for writing the song Caledonia, Dougie has teamed up with conductor John Logan and the Royal Scottish National Orchestra to bring a new and beautiful symphonic dimension to his best-loved songs on his debut recording with Linn Records.

Dougie MacLean needs no introduction; as a singer, songwriter, composer and instrumentalist, no artist captures the soul of Scotland with more authenticity or emotion. 'Till Tomorrow' features a hand-picked selection of songs including Heiland Harry, Ca' the Yowes, Green Grow the Rashes, This Love Will Carry, Till Tomorrow and of course, his enduringly popular love song to Scotland, Caledonia. Since he wrote Caledonia in 1977, with its lyrics, 'You're calling me, and now I'm going home', it has become the unofficial Scots national anthem, topped the Scottish charts and been covered by Paolo Nutini, Amy Macdonald and Ronan Keating. 
Related Artists
Reviews