Filters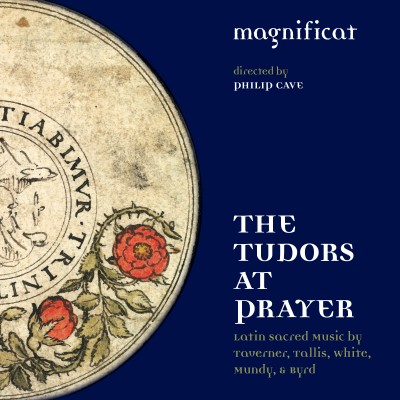 Inlay available for download
Booklet available for download
Vox Patris caelestis

Composer(s)

William Mundy

Artist(s)

Philip Cave

Magnificat

Vox Patris caelestis

$7.00

Adhaesit pavimento

Composer(s)

William Mundy

Artist(s)

Philip Cave

Magnificat

Adhaesit pavimento

$3.40

Tota pulchra es

Artist(s)

Philip Cave

Magnificat

Tota pulchra es

$2.30

Quemadmodum desiderat cervus

Composer(s)

John Taverner

Artist(s)

Philip Cave

Magnificat

Quemadmodum desiderat cervus

$2.30

Adolescentus sum ego

Composer(s)

William Mundy

Artist(s)

Philip Cave

Magnificat

Adolescentus sum ego

$2.30

Domine, quis habitabit (III)

Artist(s)

Philip Cave

Magnificat

Domine, quis habitabit (III)

$3.40

Suscipe, quaeso Domine

Composer(s)

Thomas Tallis

Artist(s)

Philip Cave

Magnificat

Suscipe, quaeso Domine

$3.40

Tribue, Domine

Composer(s)

William Mundy

Artist(s)

Philip Cave

Magnificat

Tribue, Domine

$4.60
Total running time: 79 minutes.
Album information

Continuing its exploration of Tudor Latin sacred music, The Tudors At Prayer sees Magnificat perform music by Taverner, Tallis, Mundy, White and Byrd.

A highlight here is Mundy's towering Vox Patris caelestis; immensely vivid and colourful this is a powerful performance to challenge any that has gone before. Equally enthralling as Magnificat's critically acclaimed Spem in alium, but with even richer textures, Vox Patris caelestis perfectly demonstrates Magnificat's heaven-sent sound.

Byrd's heartfelt setting of Tribue, Domine plus a premiere recording of White's Tota pulchra es, and his sublime psalm setting Domine, quis habitabit are further stand-out moments. The Tudors At Prayer provides further evidence of the extraordinary richness of this centuries old repertoire. 
Related Artists
Reviews