Filters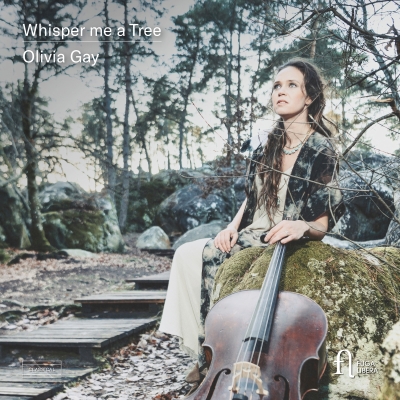 Inlay available for download
Booklet available for download
Chanson de nuit et chanson de matin, Op. 15: No. 2, Chanson de matin

Artist(s)

Benjamin Levy

Olivia Gay

Orchestre national de Cannes

Chanson de nuit et chanson de matin, Op. 15: No. 2, Chanson de matin

$2.30

Papillon for Cello and piano, Op. 77

Composer(s)

Gabriel Fauré

Papillon for Cello and piano, Op. 77

$2.30

Three High Places: No. 2, The Wind at Maclaren Summit

Composer(s)

John Luther Adams

Three High Places: No. 2, The Wind at Maclaren Summit

$2.30

Rêverie au bord de la mer

Composer(s)

Jacques Offenbach

Artist(s)

Benjamin Levy

Olivia Gay

Orchestre national de Cannes

Rêverie au bord de la mer

$2.30

Water Spirit Song for Solo Cello

Water Spirit Song for Solo Cello

$2.30

From the Bohemian Forest for Cello and Orchestra, Op. 68, B. 133: No. 5, Silent Woods

Composer(s)

Antonín Dvořák

Artist(s)

Benjamin Levy

Olivia Gay

Orchestre national de Cannes

From the Bohemian Forest for Cello and Orchestra, Op. 68, B. 133: No. 5, Silent Woods

$2.30

Elfentanz, Op. 39

Artist(s)

Benjamin Levy

Olivia Gay

Orchestre national de Cannes

Elfentanz, Op. 39

$2.30

On the Nature of Daylight

Artist(s)

Benjamin Levy

Olivia Gay

Orchestre national de Cannes

On the Nature of Daylight

$3.40

Gris brume for Cello and Piano

Composer(s)

Camille Pépin

Gris brume for Cello and Piano

$3.40

Musique du soir for Cello and Organ

Composer(s)

Pēteris Vasks

Musique du soir for Cello and Organ

$4.60

Impressions: No. 3, Nuit calme for Cello and Piano

Composer(s)

Henriëtte Bosmans

Impressions: No. 3, Nuit calme for Cello and Piano

$3.40

Chanson de nuit et chanson de matin, Op. 15: No. 1, Chanson de nuit

Artist(s)

Benjamin Levy

Olivia Gay

Orchestre national de Cannes

Chanson de nuit et chanson de matin, Op. 15: No. 1, Chanson de nuit

$2.30
Total running time: 72 minutes.
Album information

Cellist Olivia Gay shares her love of the forest on Whisper Me A Tree, her first album for Fuga Libera. Gay pays tribute to her instrument in a refined musical journey.

The forest has always been an important place for Olivia Gay. She wanders through the woods alone, listening not only to its silence but also to its murmurs. It is a place of creation where her cellist's instincts are awakened and where she can find peace and quiet outside the city. She joined forces with the Office national des forêts (ONF) in 2022 to raise public awareness of such spaces by inviting spectators to concerts given in the heart of the forest or in natural site. This album continues this project and includes works by Jacques Offenbach, Camille Pépin, Edward Elgar, John Luther Adams and Max Richter; the programme as a whole is under the aegis of Antonin Dvořák's magnificent Silent Woods, which also lent its name to this initiative.
Related Artists