Filters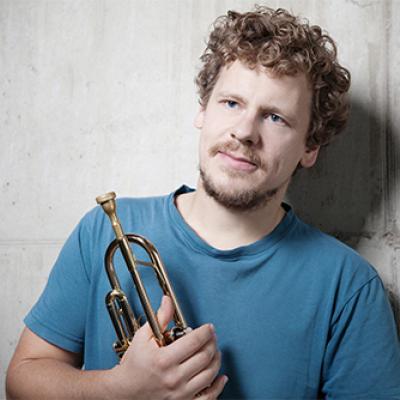 Bastian Stein is a young German trumpeter and composer who performs in solo, trio and quartets and with the HR, NDR, SWR and WDR Big Bands. 
Biography

Bastian Stein started studying classical trumpet aged 15 at the University for Classical Music in Vienna. After his studies there he began at the Jazz Department in Amsterdam. Bastian completed his master's degree in Vienna where he lived and worked until 2013. In 2006 he received the Hans Koller scholarship to study in New York where he was taught by many distinguished musicians. 

He released his debut album Grounded with the German label Double Moon Records in 2012. In 2013, under the name of "Bastian Stein Group" (feat. Pablo Held, Matthias Pichler and Tobias Backhaus) Stein released his second album Diegesis with Pirouet Records.

In 2013, Bastian moved to Cologne in Germany where he formed his new quartet featuring Johannes Enders (tenor saxophone), Phil Donkin (double bass) and James Maddren (drums). In 2016 this quartet released their album Viktor with Pirouet Records and in 2020 the Bastian Stein Trio released An Eel's Trip with Klaeng Records. Since 2016 Bastian has been teaching Jazz Trumpet at the University of Stuttgart.

His new album Aries Point is released in 2021 on Outnote Records.
Reviews