Filters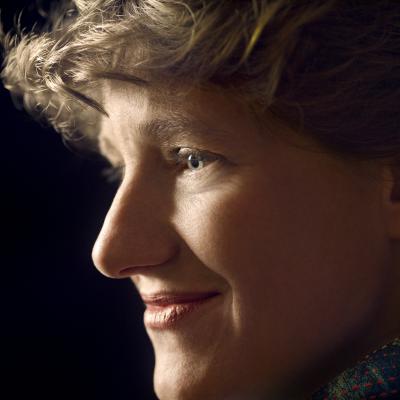 Céline Frisch is a French harpsichord plater whose recordings, mostly dedicated to the music of Bach, all received the higest critical acclaim.
Biography

The French harpsichordist, Céline Frisch, discovered the harpsichord at the age of six. In 1992, she receives her first prizes of harpsichord and chamber music at the Conservatoire d'Aix-en-Provence. She continued her studies at Schola Cantorum Basiliensis in the classes of Andreas Staier and Jesper Christensen, and obtained her soloist diploma. She was prize-winner "Juventus" in 1996.

Since 1993, Céline Frisch started to appear in recitals, as well as in chamber music, particularly with the gambist Juan Manuel Quintana. Today, she is devoted mainly to her activity as a soloist and as a member of the ensemble Café Zimmermann , founded in 1998 with Pablo Valetti . She is also invited to appear at the most prestigious music halls in France - the Théâtre de la Ville, Radio France, the Théâtre du Châtelet à Paris, the Festival d'Ile-de-France, the Festival de la Roque d'Anthéron… - and abroad - Washington, Toronto, Buenos Aires, Sydney, Seoul, Brussels, Lisbon... In 2002 was selected as first harpsichordist for the "Victories of the Classical music".

Céline Frisch's interpretations of the music of J.S. Bach have been received most cordially by the international musical press. In addition to Bach, she has special affinity to French music of the time of Louis XIV, the works of the English virginalists and the German music of the 17th century. She also explores with pleasure the music of the 20th century and contemporary works (Manuel de Falla, Henri Dutilleux , François Sarhan , Brice Pauset…)

Céline Frisch's recordings, mostly dedicated to the music of Bach, were all greeted by excellent criticisms and were rewarded by the highest distinctions of the specialised press - her recording of the Goldberg Variations (BWV 988) received the Diapason d'or de l'année and the Choc de l'année du Monde de la Musique.

 
Reviews