Filters
Bach: The Well-Tempered Clavier, Book I, BWV 846-869
Bach: The Well-Tempered Clavier, Book I, BWV 846-869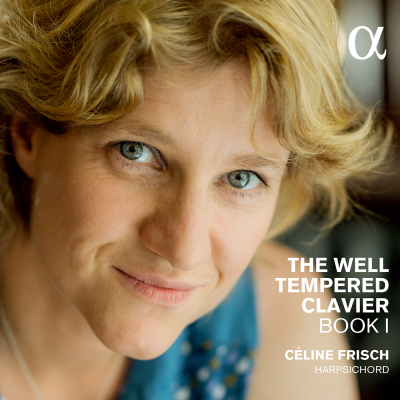 Booklet available for download
The Well-Tempered Clavier, Book 1: Prelude I in C Major, BWV 846

Composer(s)

Johann Sebastian Bach

The Well-Tempered Clavier, Book 1: Prelude I in C Major, BWV 846

$2.30

The Well-Tempered Clavier, Book 1: Fugue I in C Major, BWV 846

Composer(s)

Johann Sebastian Bach

The Well-Tempered Clavier, Book 1: Fugue I in C Major, BWV 846

$2.30

The Well-Tempered Clavier, Book 1: Prelude II in C Minor, BWV 847

Composer(s)

Johann Sebastian Bach

The Well-Tempered Clavier, Book 1: Prelude II in C Minor, BWV 847

$2.30

The Well-Tempered Clavier, Book 1: Fugue II in C Minor, BWV 847

Composer(s)

Johann Sebastian Bach

The Well-Tempered Clavier, Book 1: Fugue II in C Minor, BWV 847

$2.30

The Well-Tempered Clavier, Book 1: Prelude III in C-Sharp Major, BWV 848

Composer(s)

Johann Sebastian Bach

The Well-Tempered Clavier, Book 1: Prelude III in C-Sharp Major, BWV 848

$2.30

The Well-Tempered Clavier, Book 1: Fugue III in C-Sharp Major, BWV 848

Composer(s)

Johann Sebastian Bach

The Well-Tempered Clavier, Book 1: Fugue III in C-Sharp Major, BWV 848

$2.30

The Well-Tempered Clavier, Book 1: Prelude IV in C-Sharp Minor, BWV 849

Composer(s)

Johann Sebastian Bach

The Well-Tempered Clavier, Book 1: Prelude IV in C-Sharp Minor, BWV 849

$2.30

The Well-Tempered Clavier, Book 1: Fugue IV in C-Sharp Minor, BWV 849

Composer(s)

Johann Sebastian Bach

The Well-Tempered Clavier, Book 1: Fugue IV in C-Sharp Minor, BWV 849

$2.30

The Well-Tempered Clavier, Book 1: Prelude V in D Major, BWV 850

Composer(s)

Johann Sebastian Bach

The Well-Tempered Clavier, Book 1: Prelude V in D Major, BWV 850

$2.30

The Well-Tempered Clavier, Book 1: Fugue V in D Major, BWV 850

Composer(s)

Johann Sebastian Bach

The Well-Tempered Clavier, Book 1: Fugue V in D Major, BWV 850

$2.30

The Well-Tempered Clavier, Book 1: Prelude VI in D Minor, BWV 851

Composer(s)

Johann Sebastian Bach

The Well-Tempered Clavier, Book 1: Prelude VI in D Minor, BWV 851

$2.30

The Well-Tempered Clavier, Book 1: Fugue VI in D Minor, BWV 851

Composer(s)

Johann Sebastian Bach

The Well-Tempered Clavier, Book 1: Fugue VI in D Minor, BWV 851

$2.30

The Well-Tempered Clavier, Book 1: Prelude VII in E-Flat Major, BWV 852

Composer(s)

Johann Sebastian Bach

The Well-Tempered Clavier, Book 1: Prelude VII in E-Flat Major, BWV 852

$2.30

The Well-Tempered Clavier, Book 1: Fugue VII in E-Flat Major, BWV 852

Composer(s)

Johann Sebastian Bach

The Well-Tempered Clavier, Book 1: Fugue VII in E-Flat Major, BWV 852

$2.30

The Well-Tempered Clavier, Book 1: Prelude VIII in E-Flat Minor, BWV 853

Composer(s)

Johann Sebastian Bach

The Well-Tempered Clavier, Book 1: Prelude VIII in E-Flat Minor, BWV 853

$2.30

The Well-Tempered Clavier, Book 1: Fugue VIII in D-Sharp Minor, BWV 853

Composer(s)

Johann Sebastian Bach

The Well-Tempered Clavier, Book 1: Fugue VIII in D-Sharp Minor, BWV 853

$2.30

The Well-Tempered Clavier, Book 1: Prelude IX in E Major, BWV 854

Composer(s)

Johann Sebastian Bach

The Well-Tempered Clavier, Book 1: Prelude IX in E Major, BWV 854

$2.30

The Well-Tempered Clavier, Book 1: Fugue IX in E Major, BWV 854

Composer(s)

Johann Sebastian Bach

The Well-Tempered Clavier, Book 1: Fugue IX in E Major, BWV 854

$2.30

The Well-Tempered Clavier, Book 1: Prelude X in E Minor, BWV 855

Composer(s)

Johann Sebastian Bach

The Well-Tempered Clavier, Book 1: Prelude X in E Minor, BWV 855

$2.30

The Well-Tempered Clavier, Book 1: Fugue X in E Minor, BWV 855

Composer(s)

Johann Sebastian Bach

The Well-Tempered Clavier, Book 1: Fugue X in E Minor, BWV 855

$2.30

The Well-Tempered Clavier, Book 1: Prelude XI in F Major, BWV 856

Composer(s)

Johann Sebastian Bach

The Well-Tempered Clavier, Book 1: Prelude XI in F Major, BWV 856

$2.30

The Well-Tempered Clavier, Book 1: Fugue XI in F Major, BWV 856

Composer(s)

Johann Sebastian Bach

The Well-Tempered Clavier, Book 1: Fugue XI in F Major, BWV 856

$2.30

The Well-Tempered Clavier, Book 1: Prelude XII in F Minor, BWV 857

Composer(s)

Johann Sebastian Bach

The Well-Tempered Clavier, Book 1: Prelude XII in F Minor, BWV 857

$2.30

The Well-Tempered Clavier, Book 1: Fugue XII in F Minor, BWV 857

Composer(s)

Johann Sebastian Bach

The Well-Tempered Clavier, Book 1: Fugue XII in F Minor, BWV 857

$2.30

The Well-Tempered Clavier, Book 1: Prelude XIII in F-Sharp Major, BWV 858

Composer(s)

Johann Sebastian Bach

The Well-Tempered Clavier, Book 1: Prelude XIII in F-Sharp Major, BWV 858

$2.30

The Well-Tempered Clavier, Book 1: Fugue XIII in F-Sharp Major, BWV 858

Composer(s)

Johann Sebastian Bach

The Well-Tempered Clavier, Book 1: Fugue XIII in F-Sharp Major, BWV 858

$2.30

The Well-Tempered Clavier, Book 1: Prelude XIV in F-Sharp Minor, BWV 859

Composer(s)

Johann Sebastian Bach

The Well-Tempered Clavier, Book 1: Prelude XIV in F-Sharp Minor, BWV 859

$2.30

The Well-Tempered Clavier, Book 1: Fugue XIV in F-Sharp Minor, BWV 859

Composer(s)

Johann Sebastian Bach

The Well-Tempered Clavier, Book 1: Fugue XIV in F-Sharp Minor, BWV 859

$2.30

The Well-Tempered Clavier, Book 1: Prelude XV in G Major, BWV 860

Composer(s)

Johann Sebastian Bach

The Well-Tempered Clavier, Book 1: Prelude XV in G Major, BWV 860

$2.30

The Well-Tempered Clavier, Book 1: Fugue XV in G Major, BWV 860

Composer(s)

Johann Sebastian Bach

The Well-Tempered Clavier, Book 1: Fugue XV in G Major, BWV 860

$2.30

The Well-Tempered Clavier, Book 1: Prelude XVI in G Minor, BWV 861

Composer(s)

Johann Sebastian Bach

The Well-Tempered Clavier, Book 1: Prelude XVI in G Minor, BWV 861

$2.30

The Well-Tempered Clavier, Book 1: Fugue XVI in G Minor, BWV 861

Composer(s)

Johann Sebastian Bach

The Well-Tempered Clavier, Book 1: Fugue XVI in G Minor, BWV 861

$2.30

The Well-Tempered Clavier, Book 1: Prelude XVII in A-Flat Major, BWV 862

Composer(s)

Johann Sebastian Bach

The Well-Tempered Clavier, Book 1: Prelude XVII in A-Flat Major, BWV 862

$2.30

The Well-Tempered Clavier, Book 1: Fugue XVII in A-Flat Major, BWV 862

Composer(s)

Johann Sebastian Bach

The Well-Tempered Clavier, Book 1: Fugue XVII in A-Flat Major, BWV 862

$2.30

The Well-Tempered Clavier, Book 1: Prelude XVIII in G-Sharp Minor, BWV 863

Composer(s)

Johann Sebastian Bach

The Well-Tempered Clavier, Book 1: Prelude XVIII in G-Sharp Minor, BWV 863

$2.30

The Well-Tempered Clavier, Book 1: Fugue XVIII in G-Sharp Minor, BWV 863

Composer(s)

Johann Sebastian Bach

The Well-Tempered Clavier, Book 1: Fugue XVIII in G-Sharp Minor, BWV 863

$2.30

The Well-Tempered Clavier, Book 1: Prelude XIX in A Major, BWV 864

Composer(s)

Johann Sebastian Bach

The Well-Tempered Clavier, Book 1: Prelude XIX in A Major, BWV 864

$2.30

The Well-Tempered Clavier, Book 1: Fugue XIX in A Major, BWV 864

Composer(s)

Johann Sebastian Bach

The Well-Tempered Clavier, Book 1: Fugue XIX in A Major, BWV 864

$2.30

The Well-Tempered Clavier, Book 1: Prelude XX in A Minor, BWV 865

Composer(s)

Johann Sebastian Bach

The Well-Tempered Clavier, Book 1: Prelude XX in A Minor, BWV 865

$2.30

The Well-Tempered Clavier, Book 1: Fugue XX in A Minor, BWV 865

Composer(s)

Johann Sebastian Bach

The Well-Tempered Clavier, Book 1: Fugue XX in A Minor, BWV 865

$2.30

The Well-Tempered Clavier, Book 1: Prelude XXI in B-Flat Major, BWV 866

Composer(s)

Johann Sebastian Bach

The Well-Tempered Clavier, Book 1: Prelude XXI in B-Flat Major, BWV 866

$2.30

The Well-Tempered Clavier, Book 1: Fugue XXI in B-Flat Major, BWV 866

Composer(s)

Johann Sebastian Bach

The Well-Tempered Clavier, Book 1: Fugue XXI in B-Flat Major, BWV 866

$2.30

The Well-Tempered Clavier, Book 1: Prelude XXII in B-Flat Minor, BWV 867

Composer(s)

Johann Sebastian Bach

The Well-Tempered Clavier, Book 1: Prelude XXII in B-Flat Minor, BWV 867

$2.30

The Well-Tempered Clavier, Book 1: Fugue XXII in B-Flat Minor, BWV 867

Composer(s)

Johann Sebastian Bach

The Well-Tempered Clavier, Book 1: Fugue XXII in B-Flat Minor, BWV 867

$2.30

The Well-Tempered Clavier, Book 1: Prelude XXIII in B Major, BWV 868

Composer(s)

Johann Sebastian Bach

The Well-Tempered Clavier, Book 1: Prelude XXIII in B Major, BWV 868

$2.30

The Well-Tempered Clavier, Book 1: Fugue XXIII in B Major, BWV 868

Composer(s)

Johann Sebastian Bach

The Well-Tempered Clavier, Book 1: Fugue XXIII in B Major, BWV 868

$2.30

The Well-Tempered Clavier, Book 1: Prelude XXIV in B Minor, BWV 869

Composer(s)

Johann Sebastian Bach

The Well-Tempered Clavier, Book 1: Prelude XXIV in B Minor, BWV 869

$2.30

The Well-Tempered Clavier, Book 1: Fugue XXIV in B Minor, BWV 869

Composer(s)

Johann Sebastian Bach

The Well-Tempered Clavier, Book 1: Fugue XXIV in B Minor, BWV 869

$2.30
Total running time: 102 minutes.



Album information

Céline Frisch, harpsichordist and co-founder of the Café Zimmermann ensemble, returns to the recital with a programme devoted entirely to Johann Sebastian Bach's Well-Tempered Clavier.

After the success of her Goldberg Variations and a disc devoted to Rameau's harpsichord pieces, for this recording, Céline Frisch draws on her 'bedside' music. She thus reminds us that, beyond an exercise for advancing his technique (and we are well familiar with Bach's strictness in this art), The Well-Tempered Clavier is also a work of pure pleasure, like a constant rediscovery: a landscape that one never tires of admiring.
Related Artists
Reviews