Filters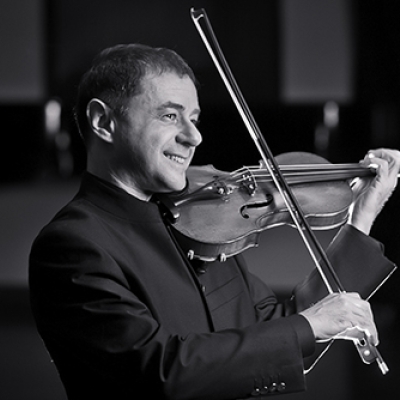 Violinist Dino De Palma is a soloist and chamber music performer who is highly prized and active on the international stage.
Biography

Dino De Palma has performed in the world's leading theatres and concert venues, including Carnegie Hall and Lincoln Center (New York), Tchaikovsky Concert Hall (Moscow), Teatro Coliseo (Buenos Aires), Centre Pompidou (Paris), Seoul Arts Center, Auditorio Nacional (Madrid), Teatro Solis (Montevideo), Smetana Hall (Prague), Music Hall Theatre (St Petersburg) and Gyvatayim Theatre (Tel Aviv).

He has made numerous international tours, also performing with artists such as Placido Domingo, Burt Bacharach, Liza Minnelli, Charlie Haden, Roberto Benigni and Vittorio Gassman.

He teaches violin in Italy and is visiting professor at the Sungshin University of Seoul. He plays a Mantegazza violin of 1795.