Filters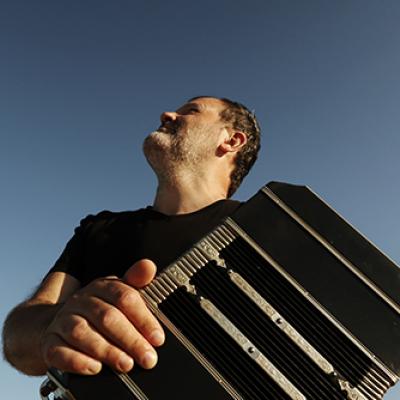 The bandoneonist William Sabatier is a specialist in the music of Astor Piazzolla.
Biography

Bandoneon and tango have always been part of William Sabatier's life. He began his musical studies at the age of 6, with his father, a musician by profession, and then with Olivier Manoury. Olivier Manoury made him curious, and led him beyond the universe of tango and give him a taste for freedom.

For more than twenty years, William Sabatier has led a career as a soloist. Invited by many classical orchestras (Orchestre Régional d'Auvergne, European Camerata , Orchestre Philharmonique de Nice, Orchestre lyrique d'Avignon, Orchestre Philharmonique de Strasbourg, Nederlands Kamerorkest, Orchestre de chambre de Genève,...), he is a reference interpreter and arranger of the work of Astor Piazzolla. He regularly performs in such prestigious venues as Wigmore Hall in London, Tchaikovsky Hall in Moscow, Salle Pleyel in Paris, Concertgebouw in Amsterdam, Flageay in Brussels and the Victoria Hall in Geneva.
Reviews