Filters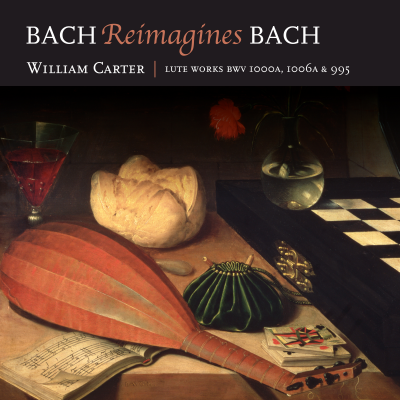 Inlay available for download
Booklet available for download
Violin Sonata No. 1 in G Minor, BWV 1001: I. Adagio (Arr. for Lute)

Composer(s)

Johann Sebastian Bach

Violin Sonata No. 1 in G Minor, BWV 1001: I. Adagio (Arr. for Lute)

$2.30

Violin Sonata No. 1 in G Minor, BWV 1001: II. Fuga (Arr. for Lute)

Composer(s)

Johann Sebastian Bach

Violin Sonata No. 1 in G Minor, BWV 1001: II. Fuga (Arr. for Lute)

$2.30

Violin Sonata No. 1 in G Minor, BWV 1001: III. Siciliana (Arr. for Lute)

Composer(s)

Johann Sebastian Bach

Violin Sonata No. 1 in G Minor, BWV 1001: III. Siciliana (Arr. for Lute)

$2.30

Violin Sonata No. 1 in G Minor, BWV 1001: IV. Presto (Arr. for Lute)

Composer(s)

Johann Sebastian Bach

Violin Sonata No. 1 in G Minor, BWV 1001: IV. Presto (Arr. for Lute)

$2.30

Suite in E Major, BWV 1006a: I. Prelude

Composer(s)

Johann Sebastian Bach

Suite in E Major, BWV 1006a: I. Prelude

$2.30

Suite in E Major, BWV 1006a: II. Loure

Composer(s)

Johann Sebastian Bach

Suite in E Major, BWV 1006a: II. Loure

$2.30

Suite in E Major, BWV 1006a: III. Gavotte en Rondeau

Composer(s)

Johann Sebastian Bach

Suite in E Major, BWV 1006a: III. Gavotte en Rondeau

$2.30

Suite in E Major, BWV 1006a: IV. Menuett I - V. Menuett II

Composer(s)

Johann Sebastian Bach

Suite in E Major, BWV 1006a: IV. Menuett I - V. Menuett II

$2.30

Suite in E Major, BWV 1006a: VI. Bourree

Composer(s)

Johann Sebastian Bach

Suite in E Major, BWV 1006a: VI. Bourree

$2.30

Suite in E Major, BWV 1006a: VII. Gigue

Composer(s)

Johann Sebastian Bach

Suite in E Major, BWV 1006a: VII. Gigue

$2.30

Suite in G Minor, BWV 995: I. Prelude

Composer(s)

Johann Sebastian Bach

Suite in G Minor, BWV 995: I. Prelude

$2.30

Suite in G Minor, BWV 995: II. Allemande

Composer(s)

Johann Sebastian Bach

Suite in G Minor, BWV 995: II. Allemande

$2.30

Suite in G Minor, BWV 995: III. Courante

Composer(s)

Johann Sebastian Bach

Suite in G Minor, BWV 995: III. Courante

$2.30

Suite in G Minor, BWV 995: IV. Sarabande

Composer(s)

Johann Sebastian Bach

Suite in G Minor, BWV 995: IV. Sarabande

$2.30

Suite in G Minor, BWV 995: V. Gavotte I - VI. Gavotte II

Composer(s)

Johann Sebastian Bach

Suite in G Minor, BWV 995: V. Gavotte I - VI. Gavotte II

$2.30

Suite in G Minor, BWV 995: VII. Gigue

Composer(s)

Johann Sebastian Bach

Suite in G Minor, BWV 995: VII. Gigue

$2.30
Total running time: 66 minutes.

Album information

William Carter's exemplary musicianship is showcased to its fullest on this new recording of Bach's own transcriptions for the lute. This recording was named a Gramophone 'Choice' in the May 2017 issue.

Almost unplayable in parts many musicians take certain liberties with the music so that it flows more naturally, but Carter's determined approach to authenticity sees the lutenist achieve the near impossible: playing the music as it was originally written.

Carter very subtly enhances BWV 1001, originally for unaccompanied violin, in keeping with Bach's own perceived style, namely to only add 'as much harmony as he found necessary'. Bach's own mild refashioning of BWV 1006, originally a Partita for solo violin, allows Carter to highlight the relaxed and intimate nature of the music.

The final piece undergoes the most extensive reimagining as Bach expertly transforms the Fifth Cello Suite into a 'new' lute work; so successful is it that Carter considers it to be, in terms of understanding the essential nature and expressive qualities of the lute, 'the most perfect piece of lute music in existence'.
Related Artists
Reviews